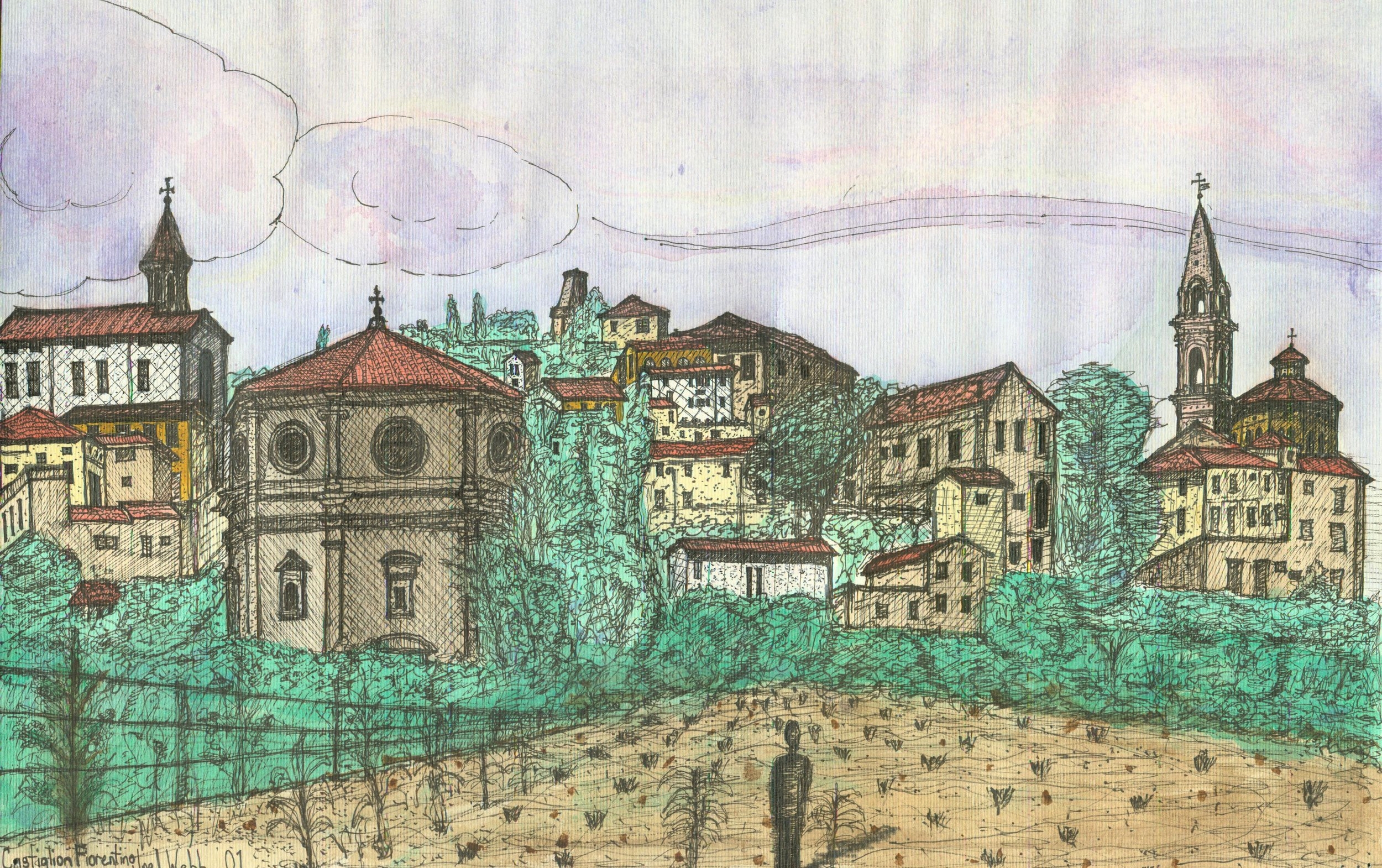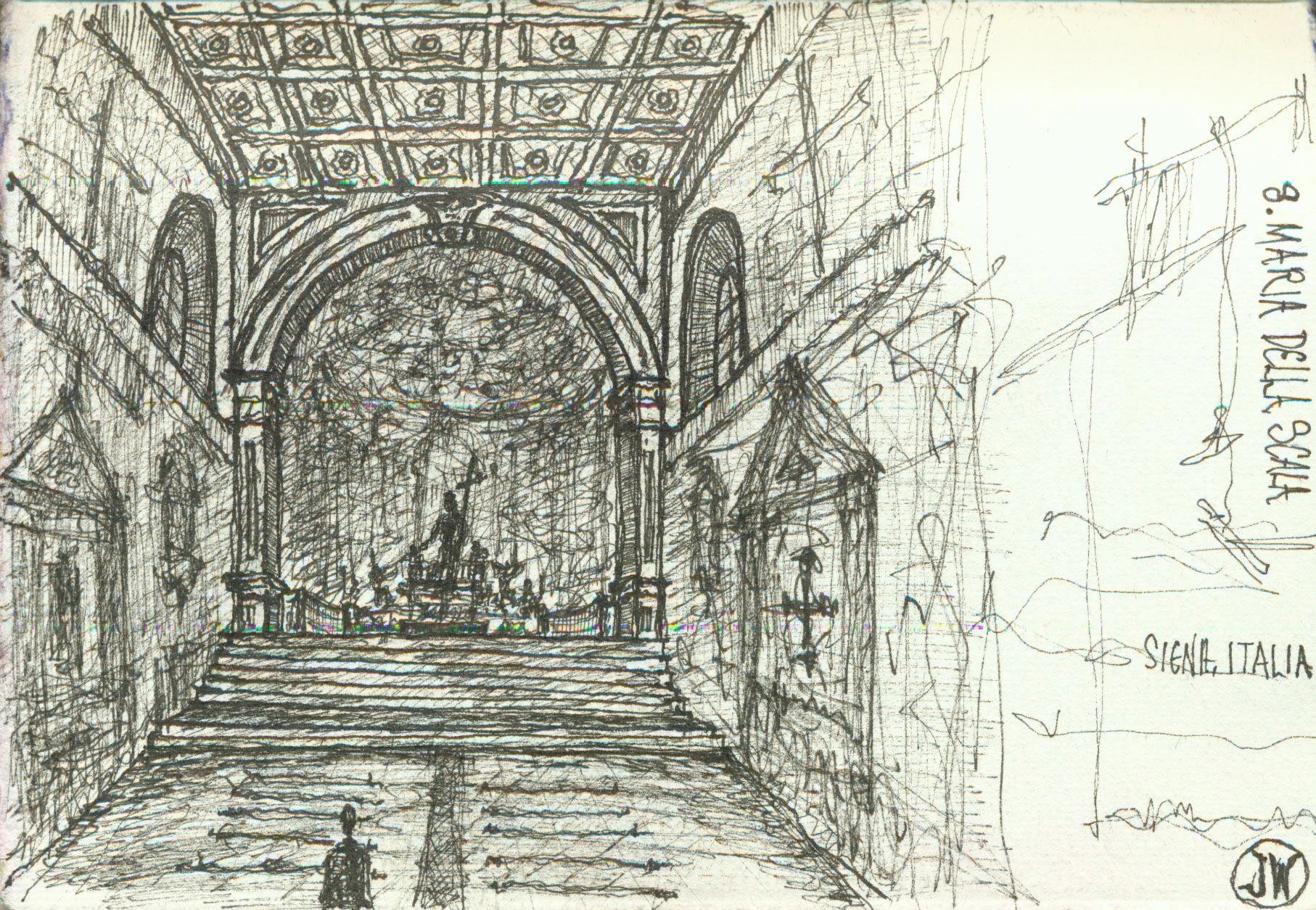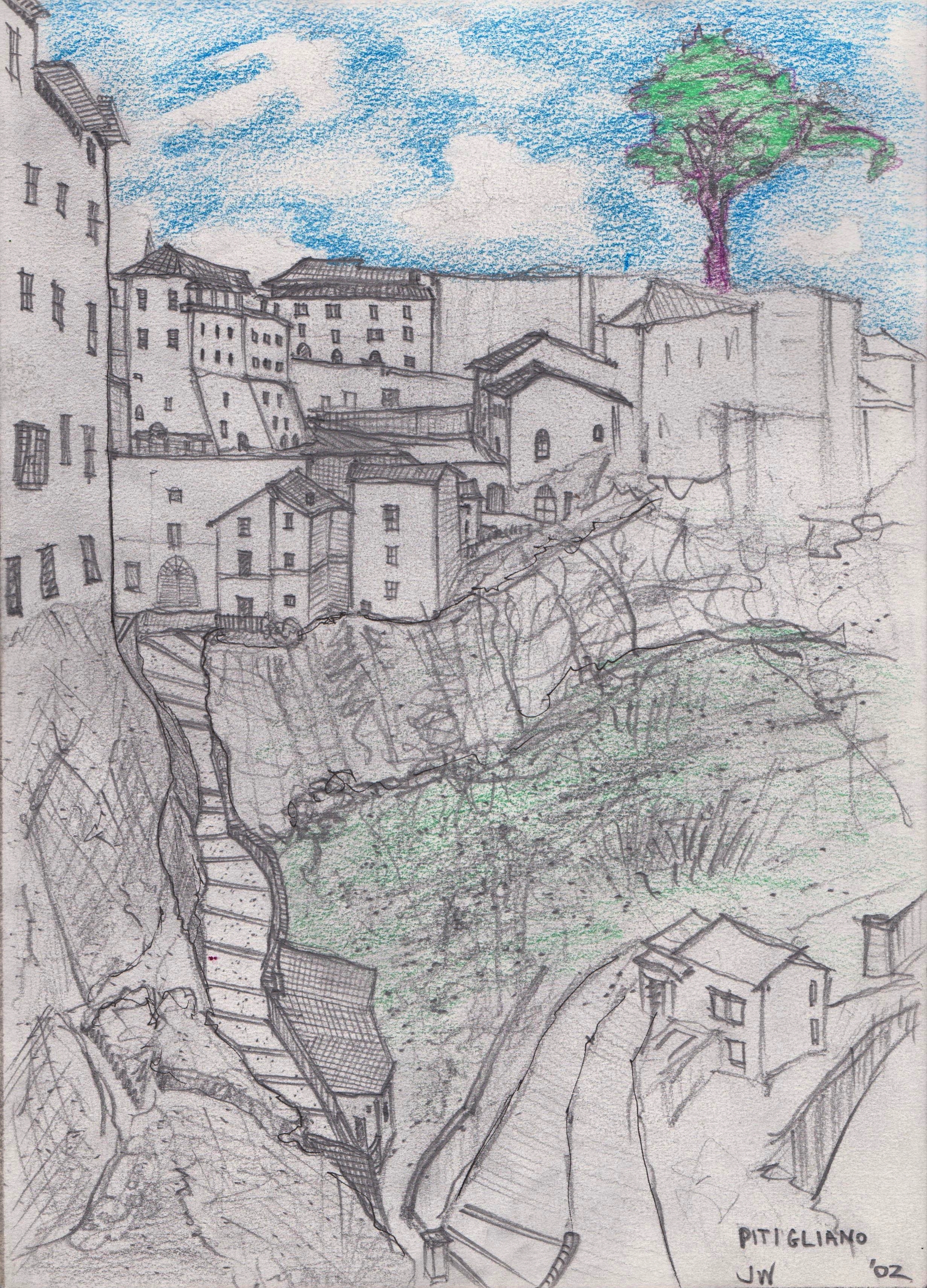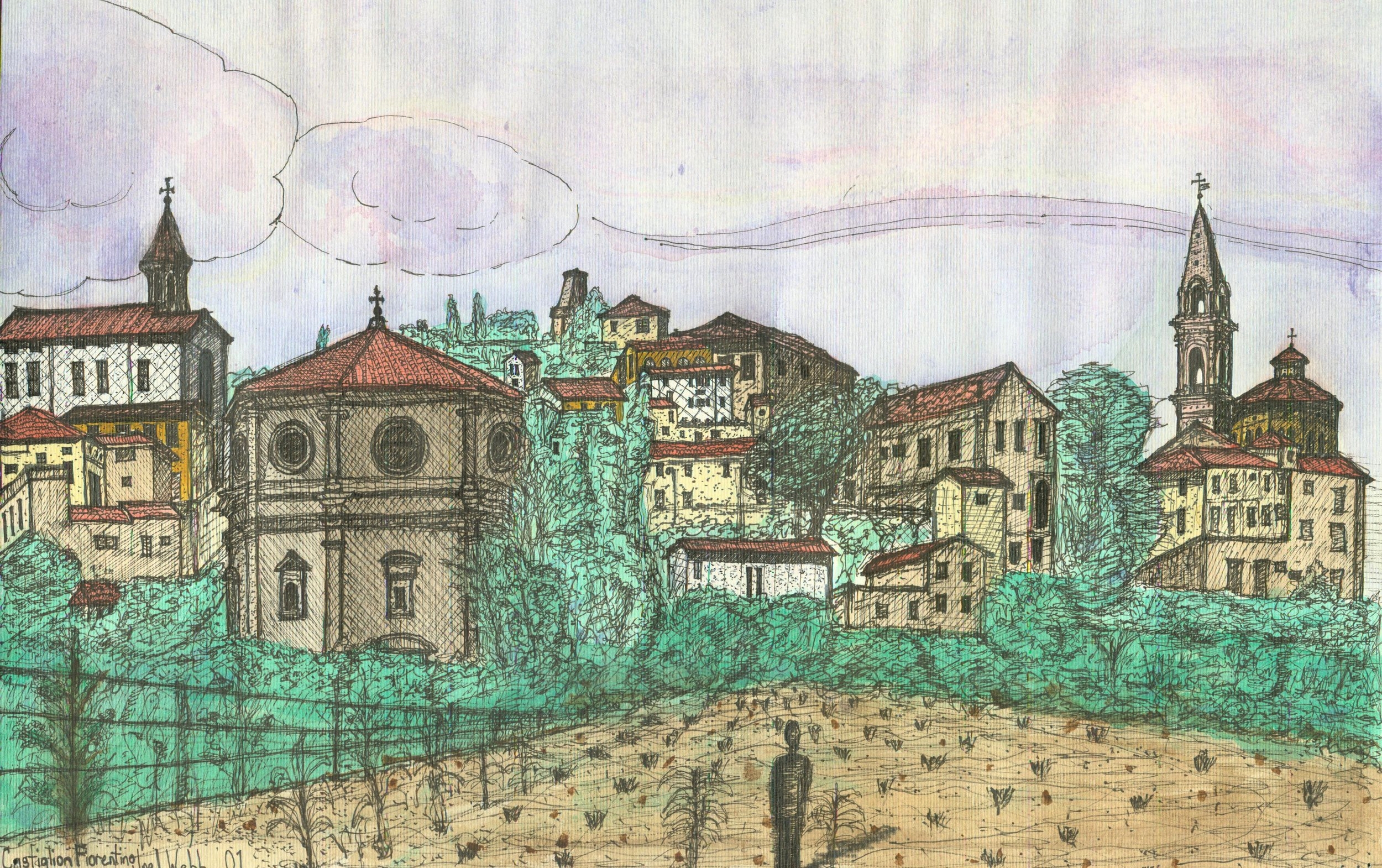 Castiglion Fiorentino hillside
I drew this from the middle of a field in the hills of Castiglion Fiorentino. drawn 2001 in black ink with watercolor.
Casa Malaparte - Capri
Ink and colored pencil sketch.
Falling Water - Bear Run, PA.
La Tourette - Le Corbusier.
Pyramid of the Moon - Teotihuacan.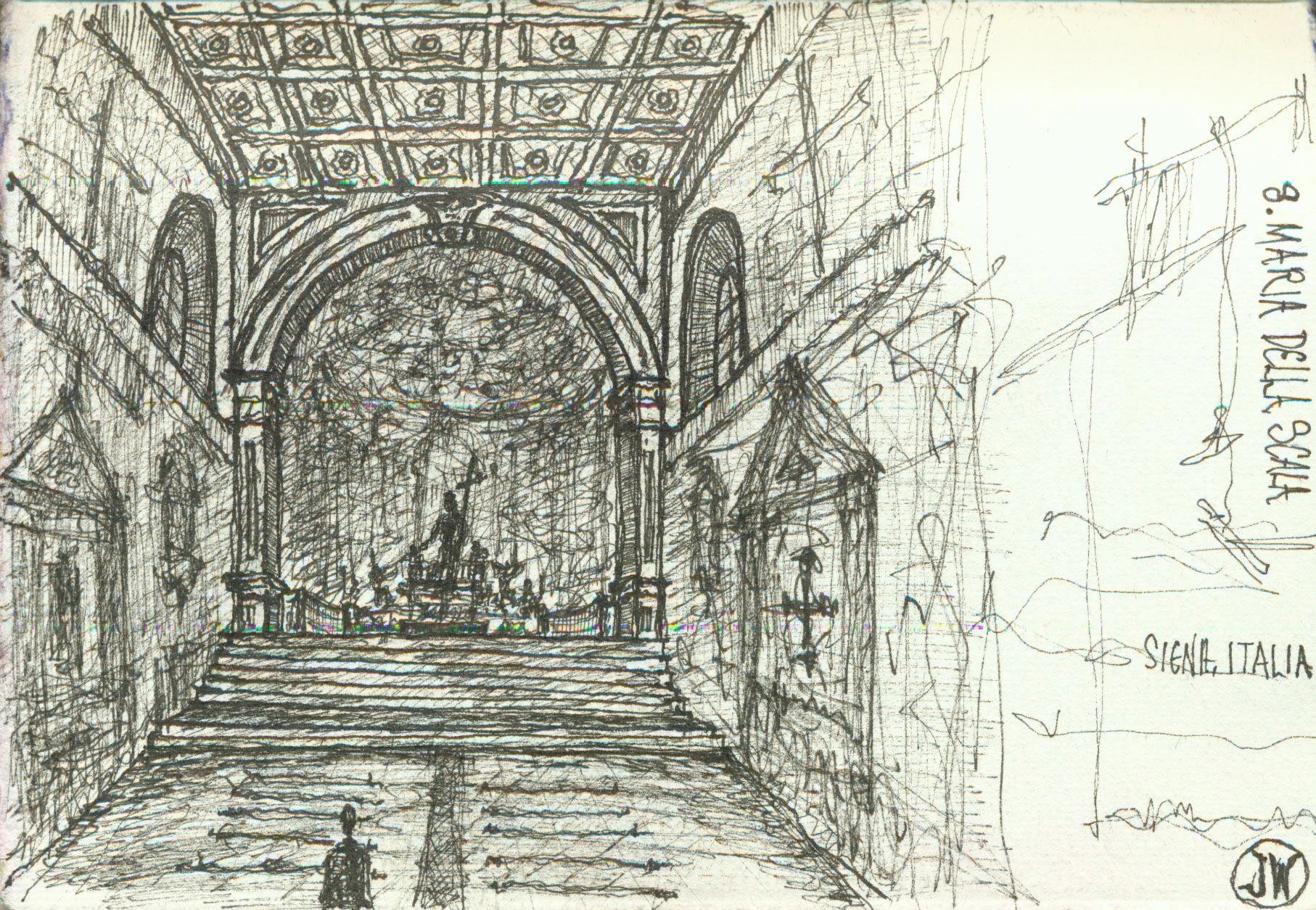 Santa Maria della Scala - Siena, Italy.
Santa Maria Consolazione, begun 1565.
Florence Cathedral - Brunelleschi.
This sketch was drawn in a frenzy in about 45 minutes from atop the Cupola of the Florence Cathedral. The last train was leaving out of town to my destination for the night, and I almost missed it for this sketch.
Temple of Athena Nike - Acropolis, Athens.
Villa Savoye, Poissy France.
Guggenheim Museum - Bilbao, Spain.
Taliesin West, Scottsdale - FLLW.
Communications tower, Barcelona - Calatrava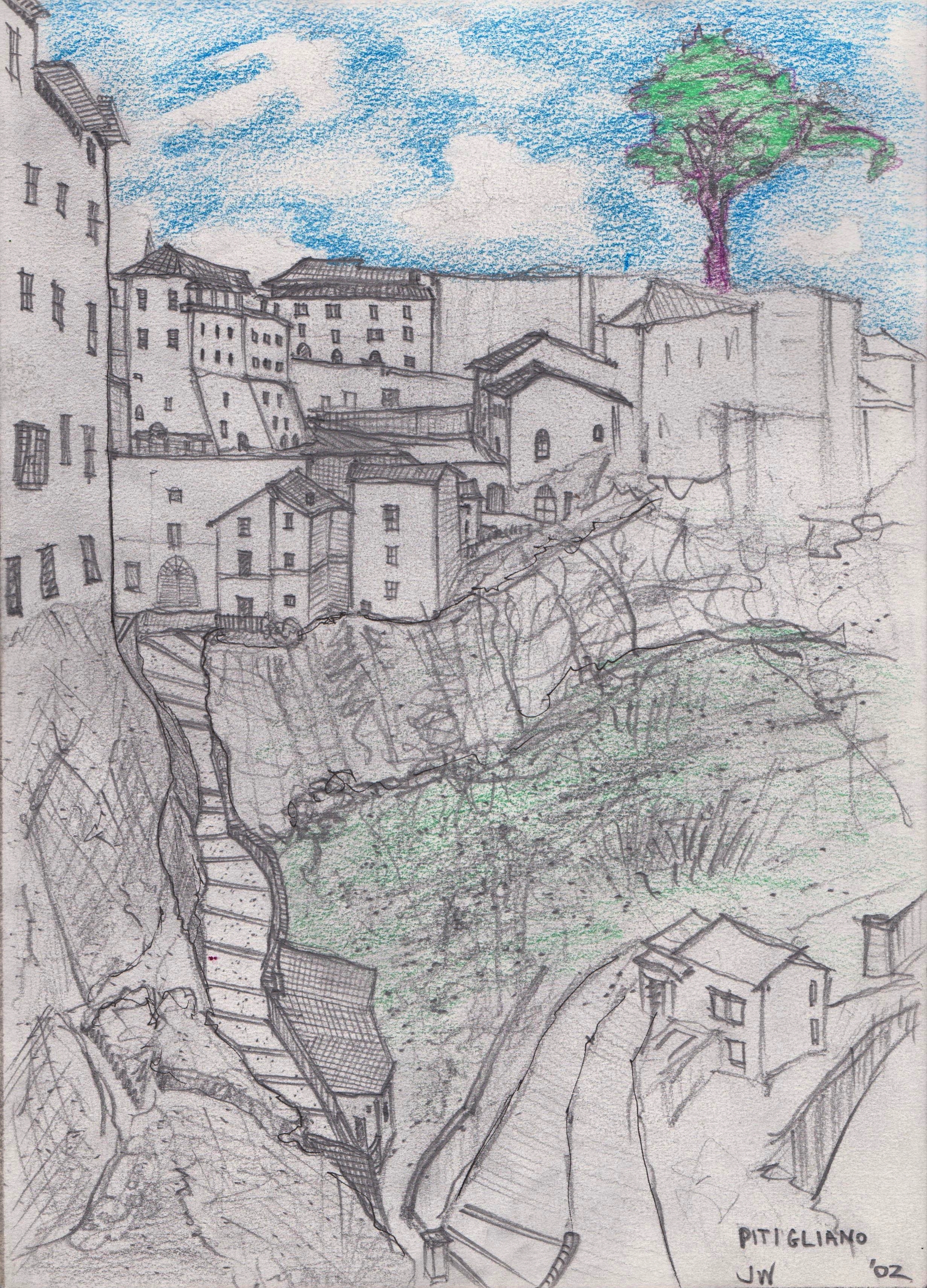 Hillside - Pitigliano, Italy.
Observatory in Mexico City.