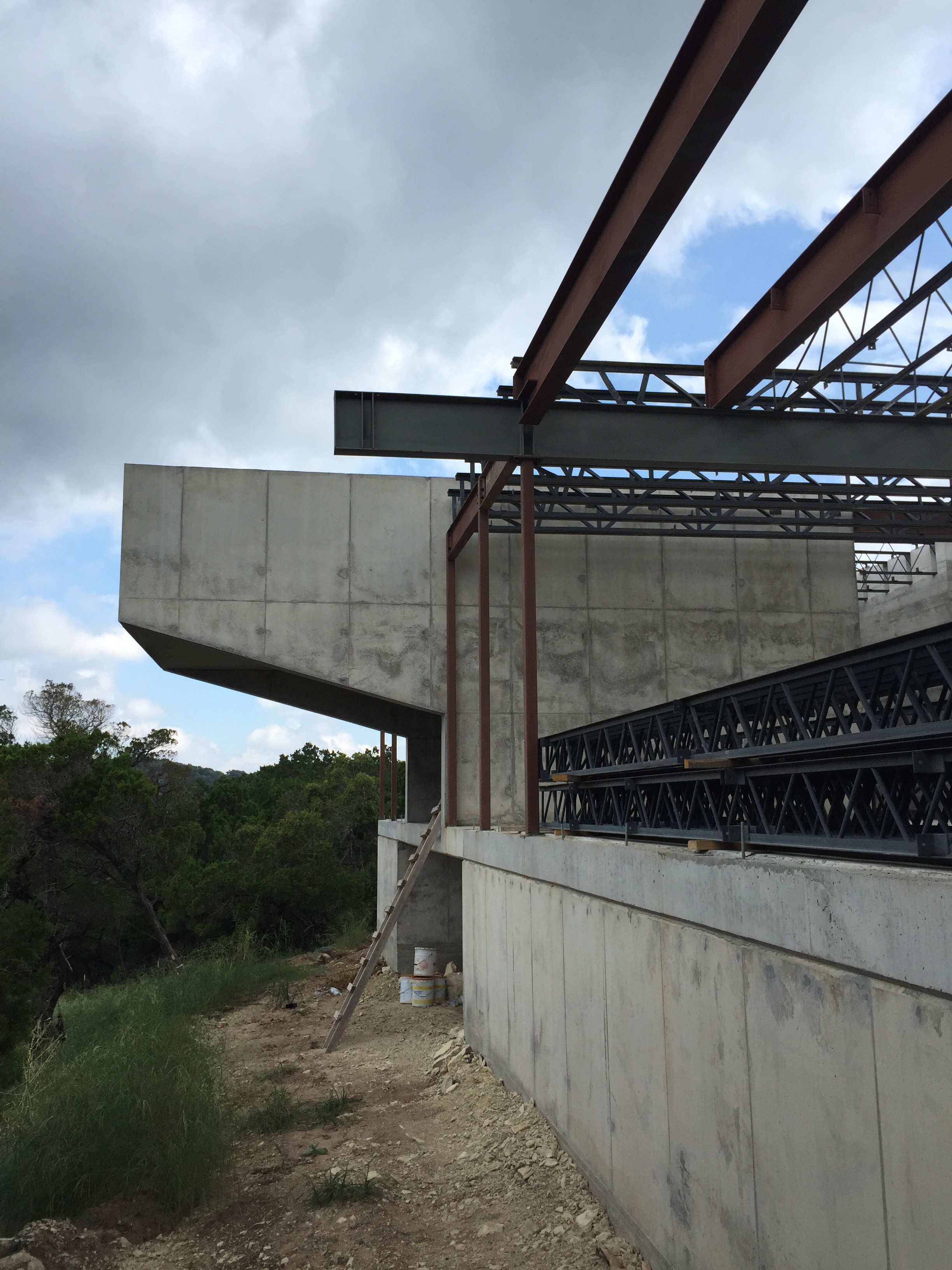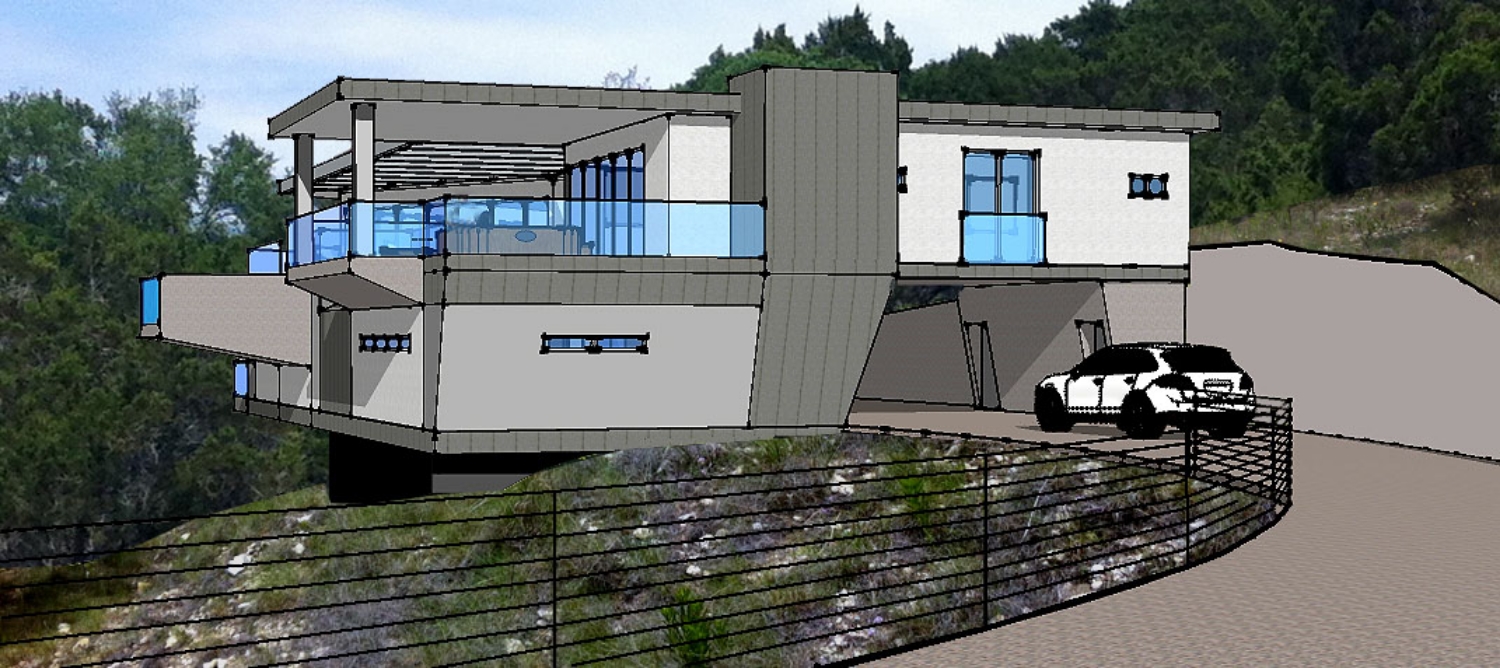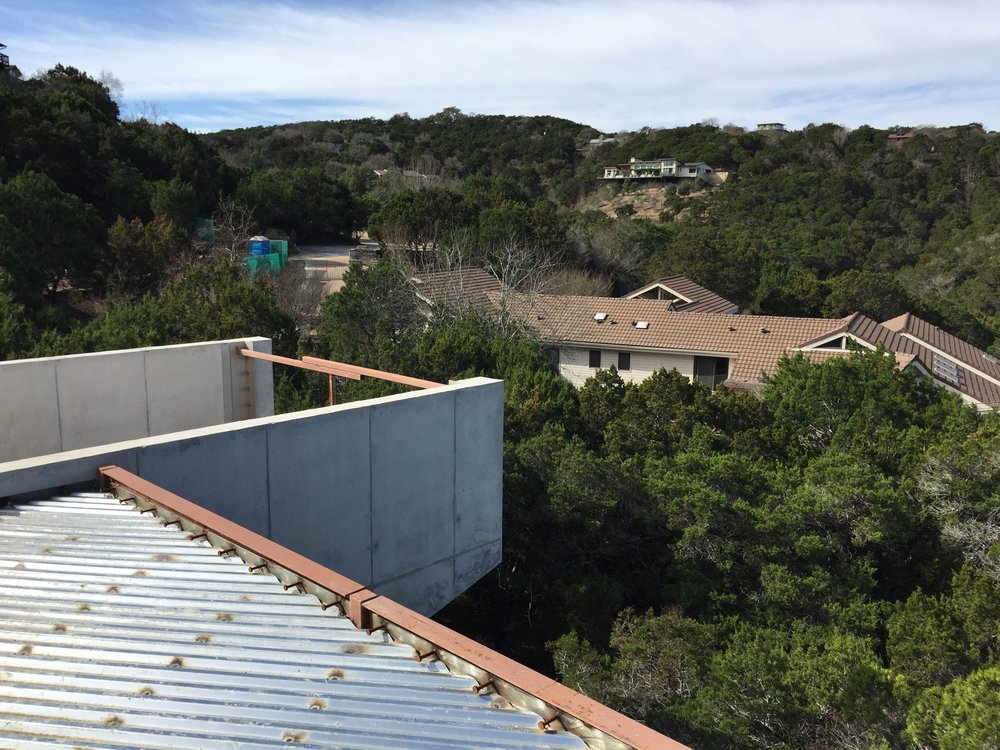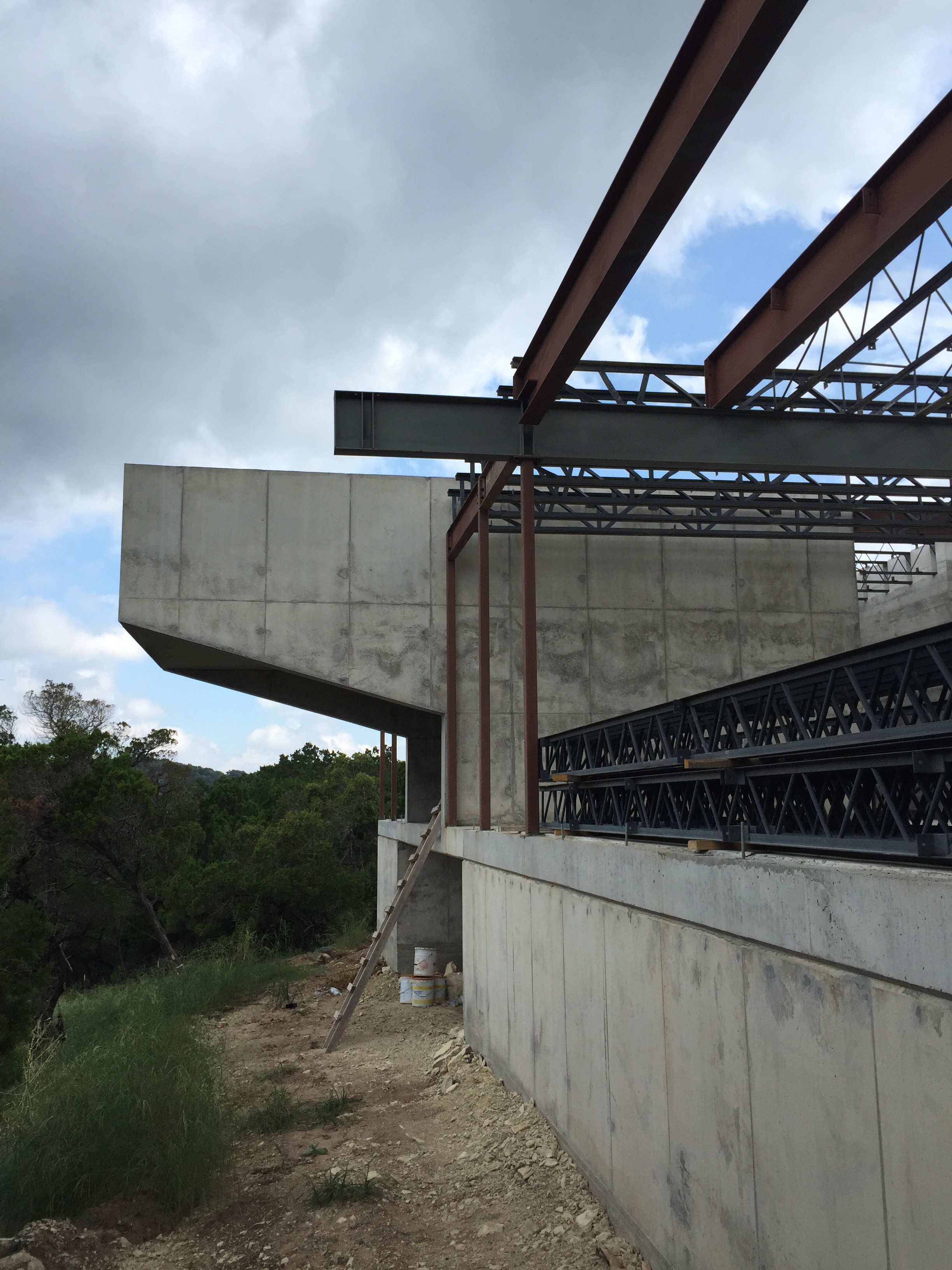 Looking up to Living Room and Pool.

Main entrance, and guest bedroom on the right.
Bridge House, Westlake Hills, TX.
View from hill behind house in to courtyard and hills beyond.
Bridge House - Initial Concept Sketches.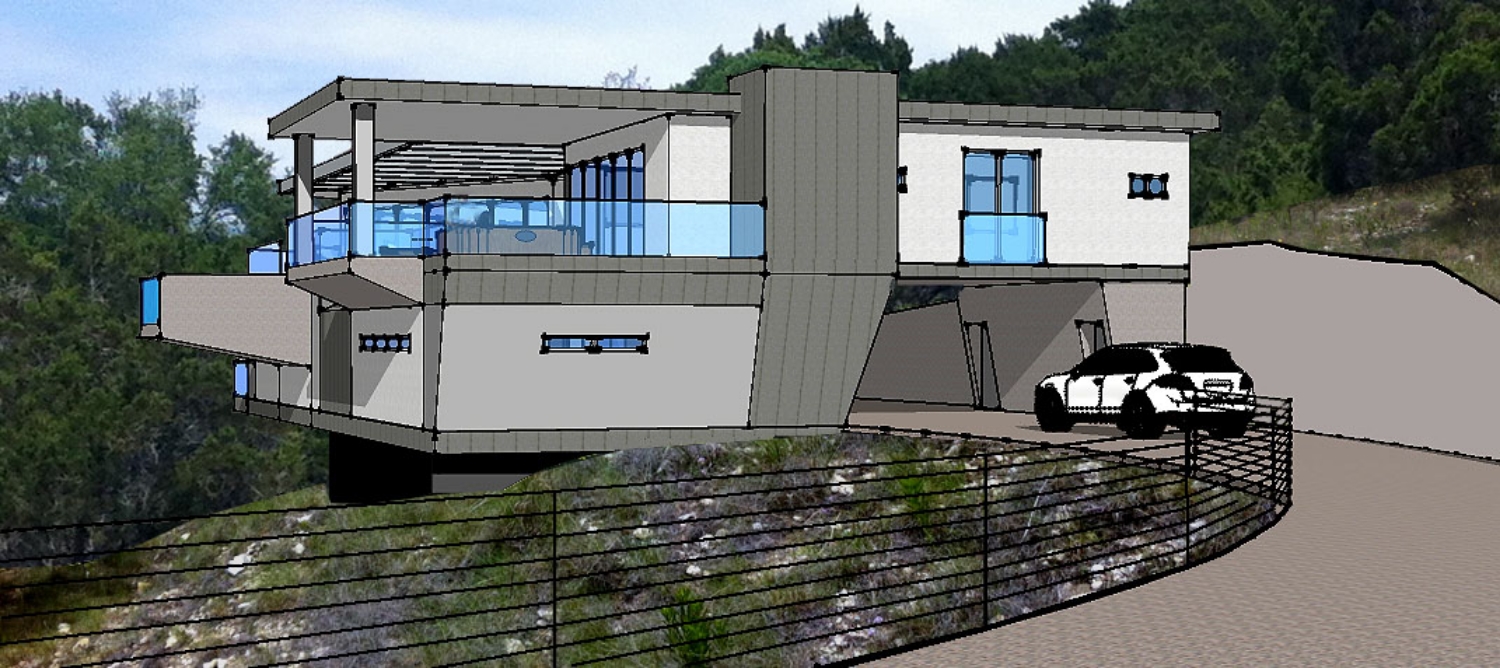 Perspective from Street
Perspective view from south approach from main entrance.
South Facade
Entrance under guest house bridge in to courtyard.
Northwest Perspective
View from hill below looking up from Northwest direction.
Aerial View.
South Aerial View of Pool Deck.