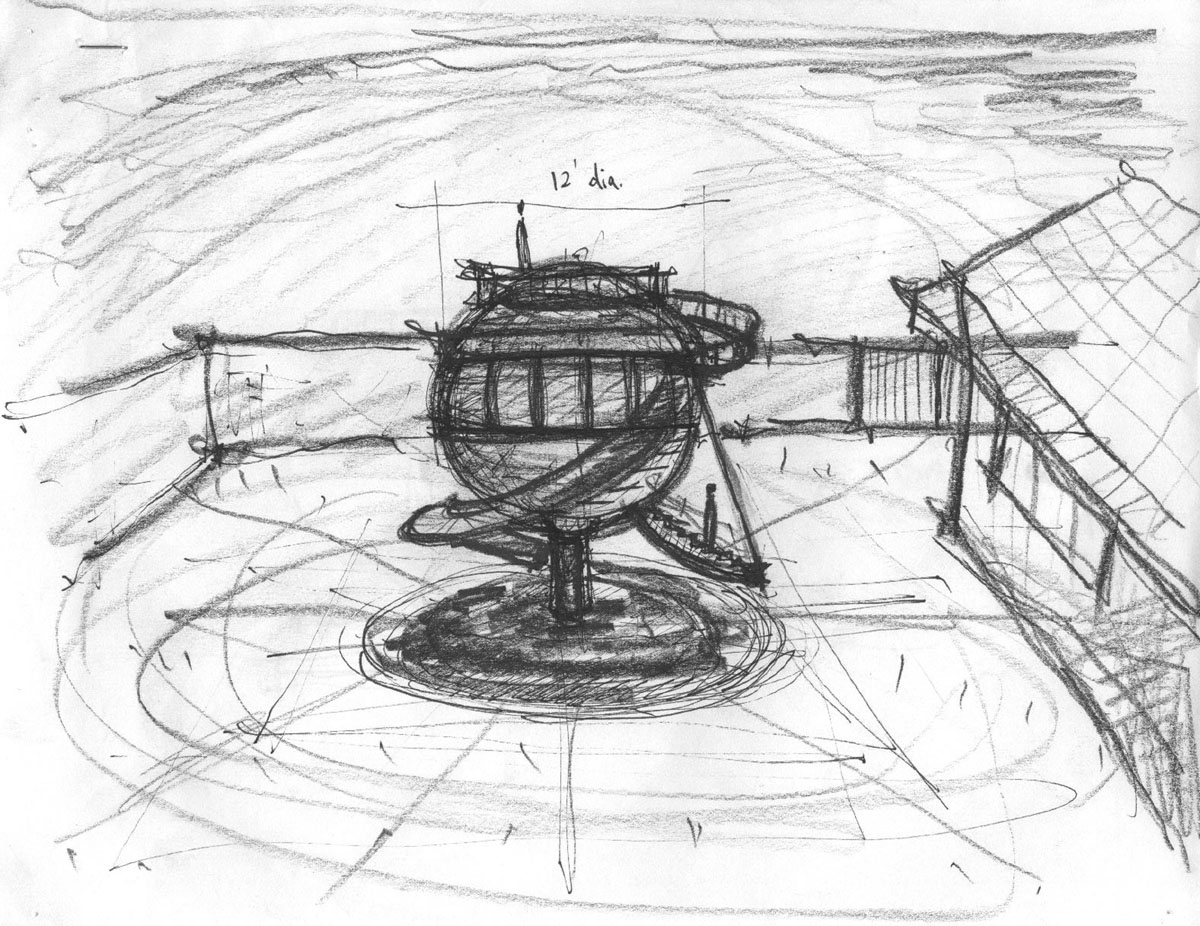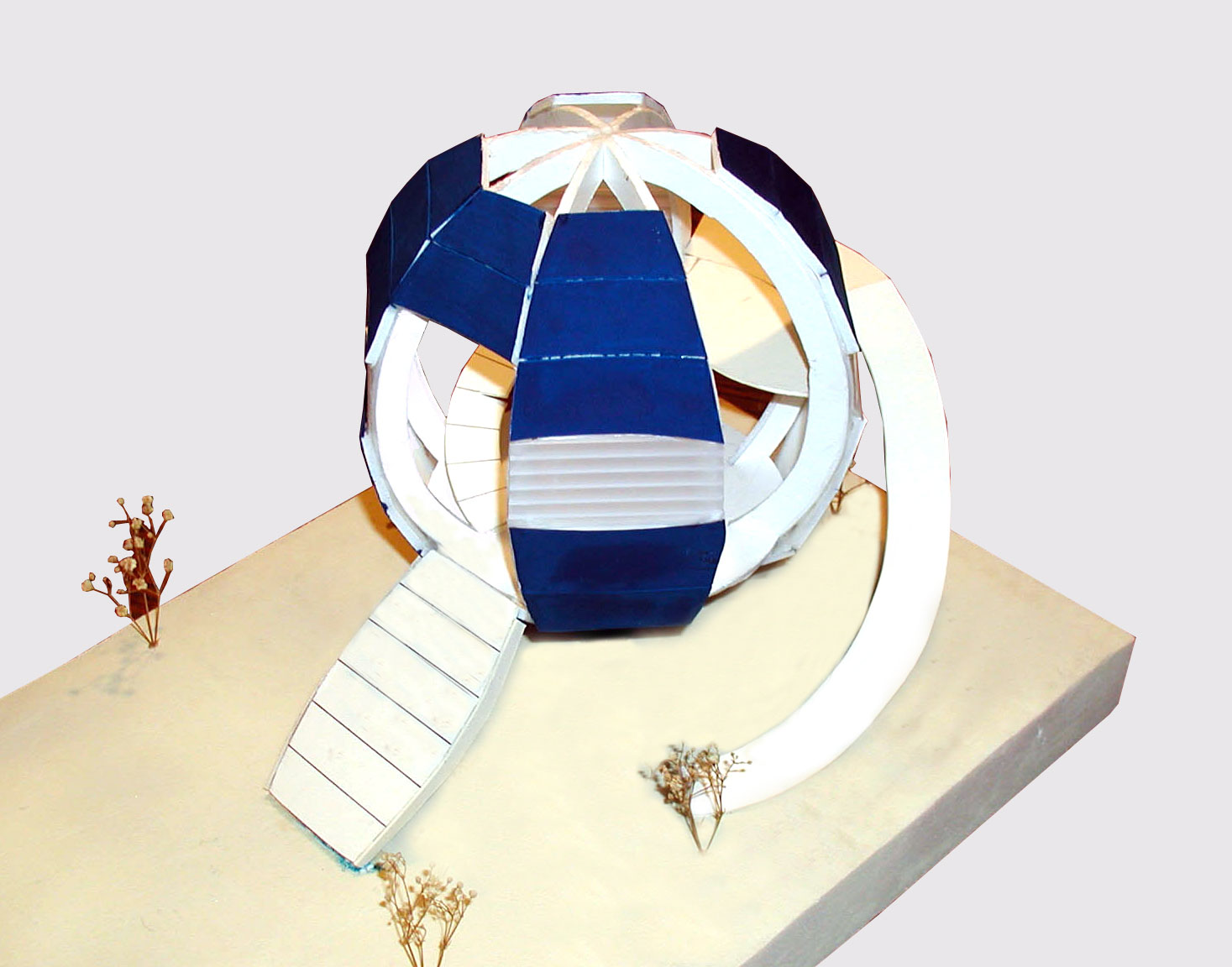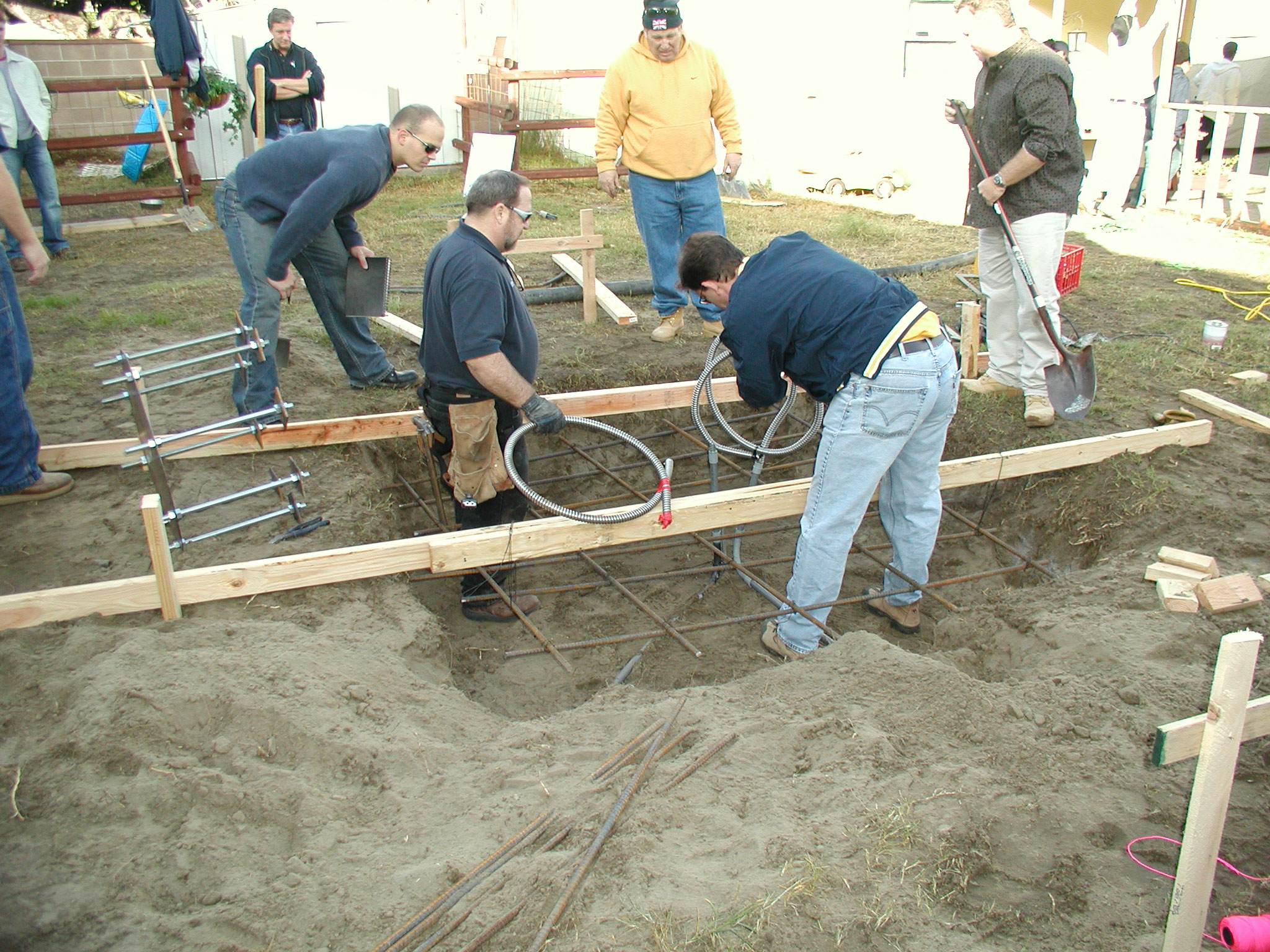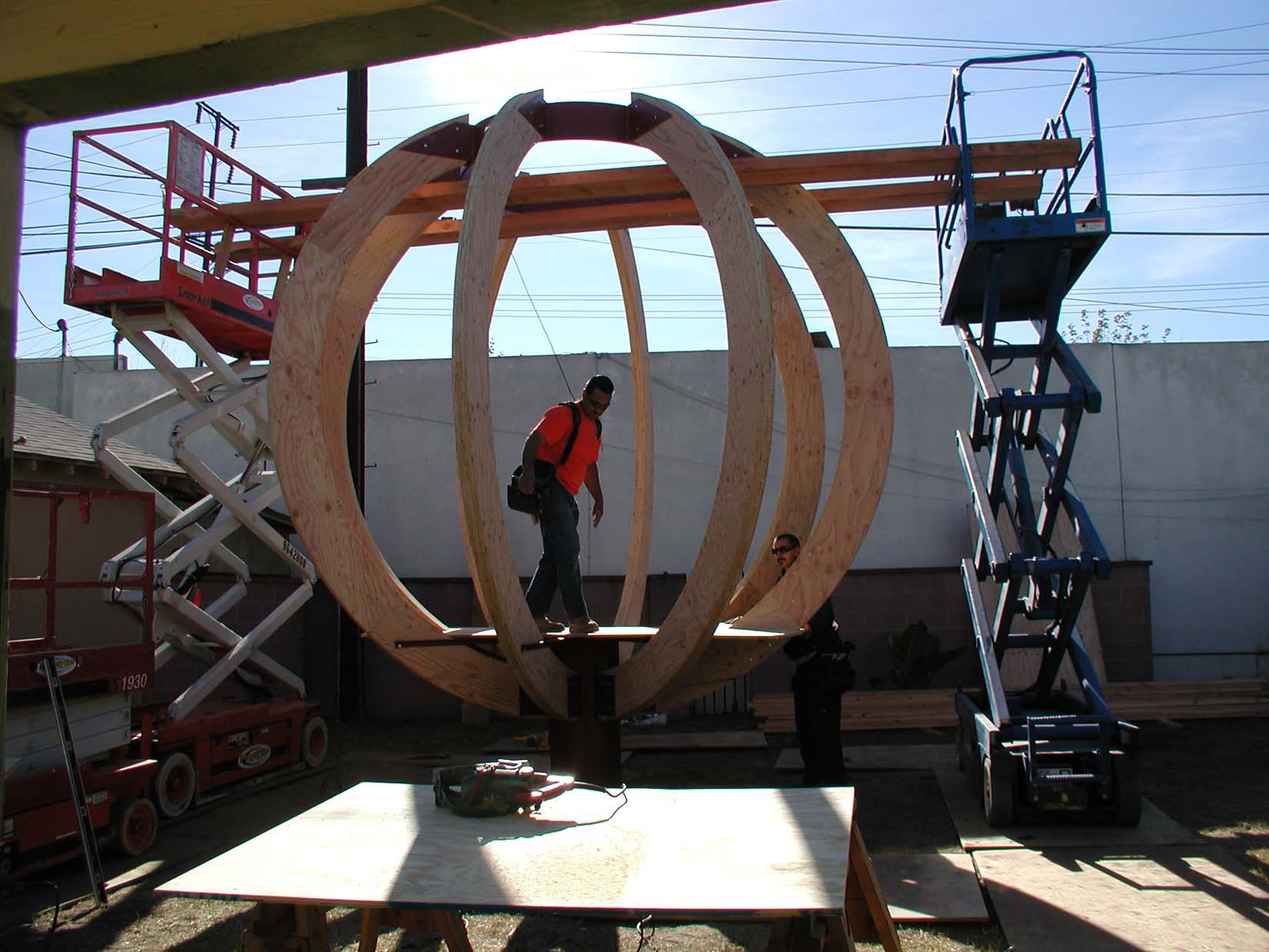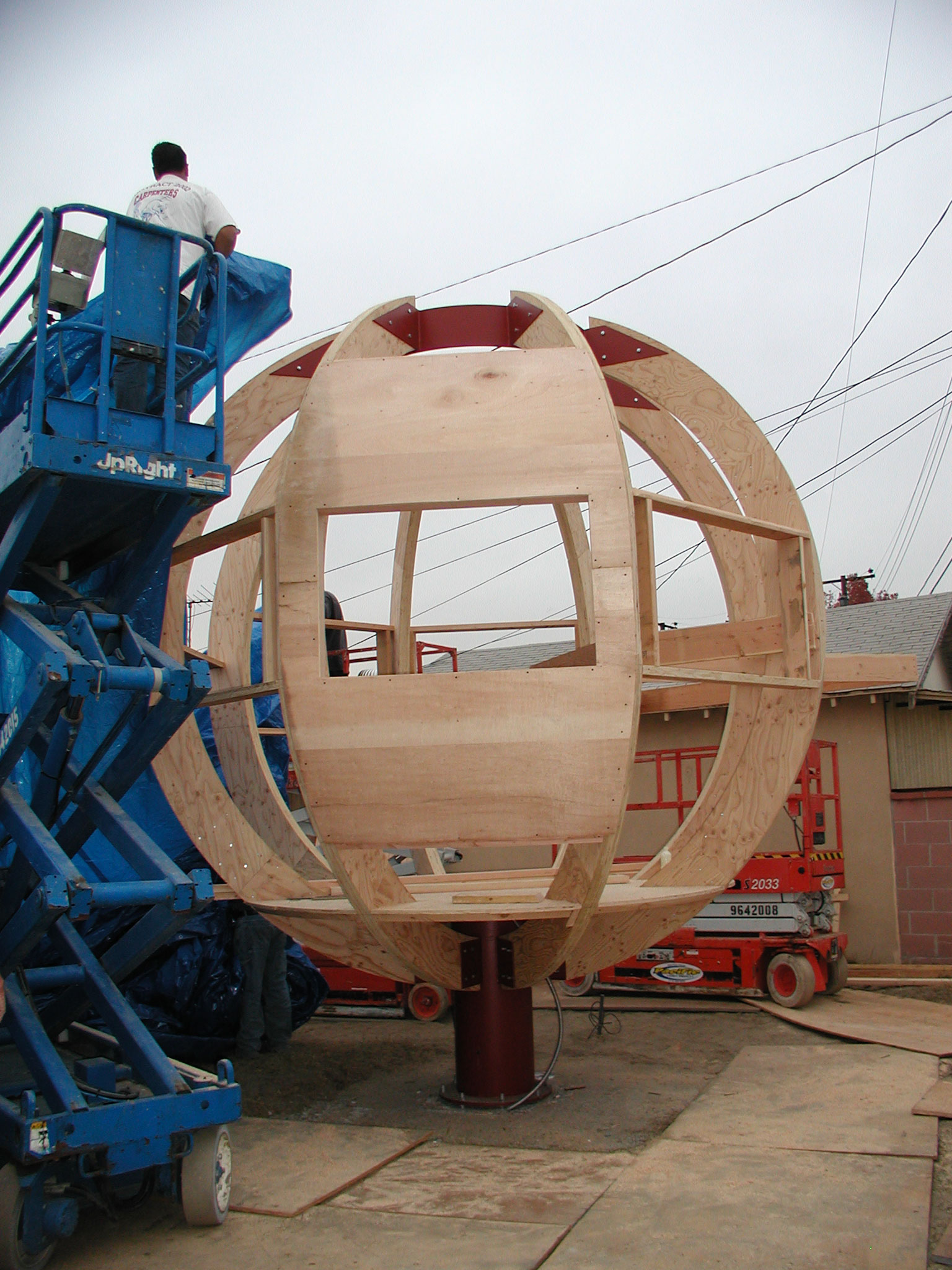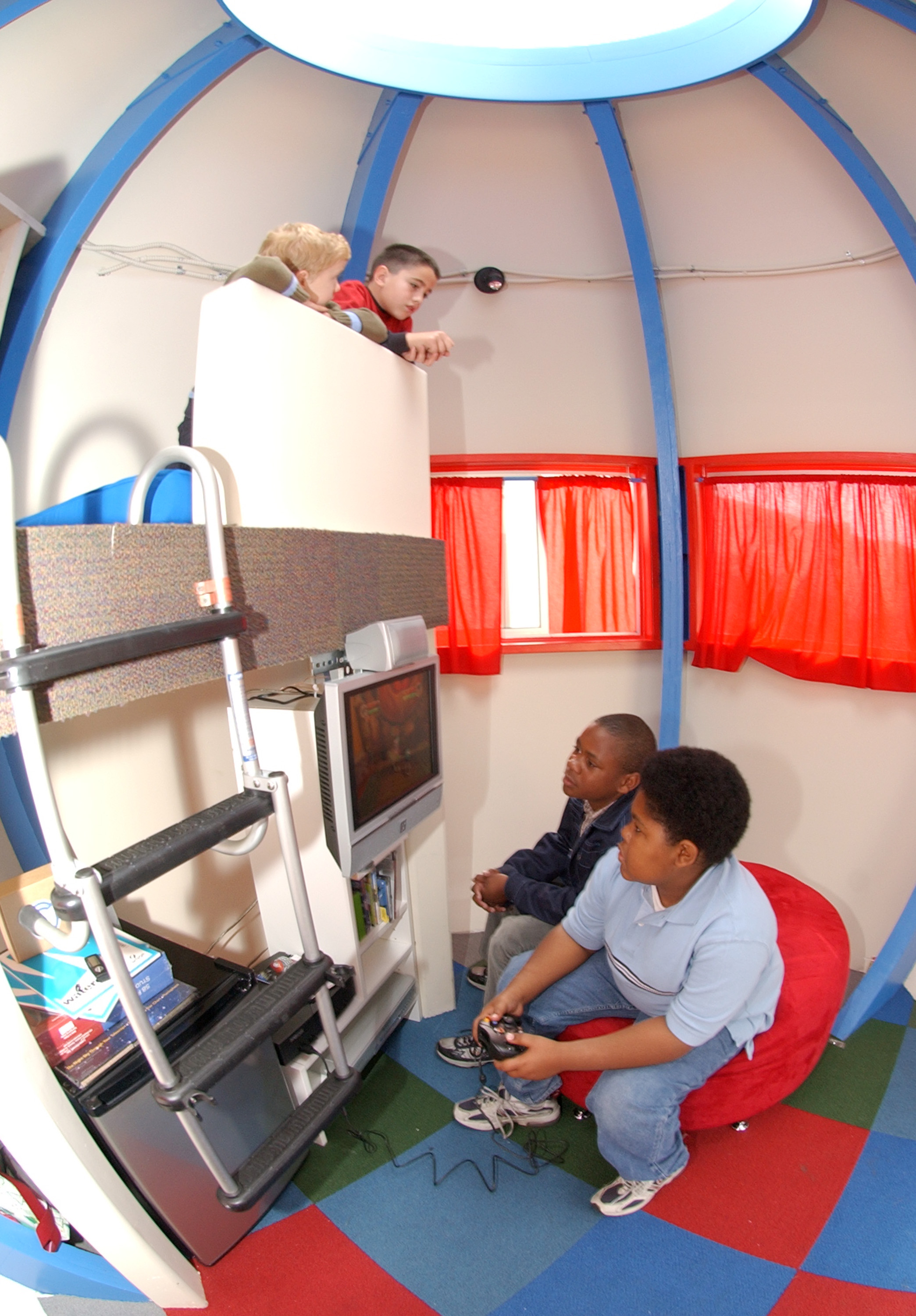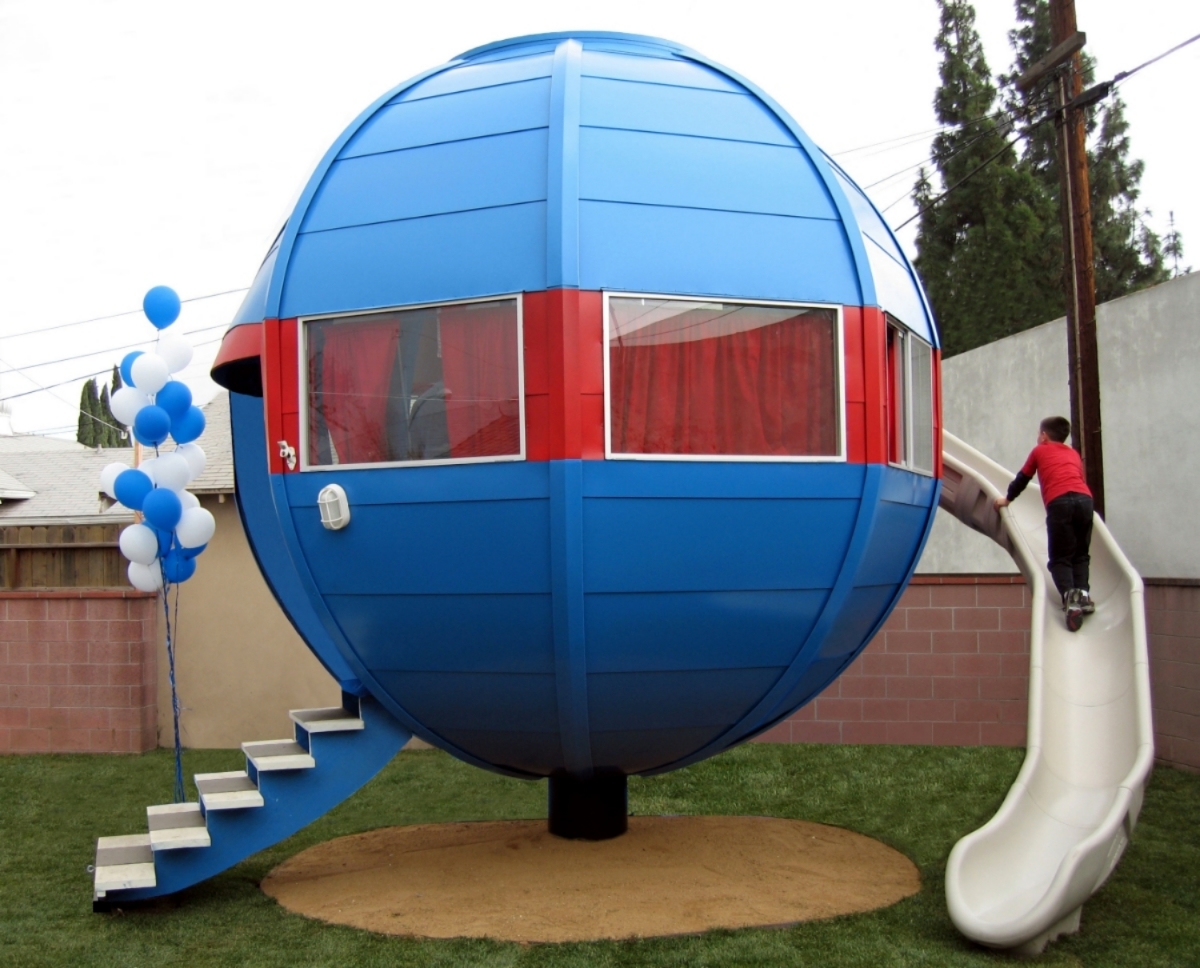 Fort Joshua Interior
Interior of fort showing structural ribs, round skylight, and sleeping loft with ship's ladder. Photo Credit: John Hayes.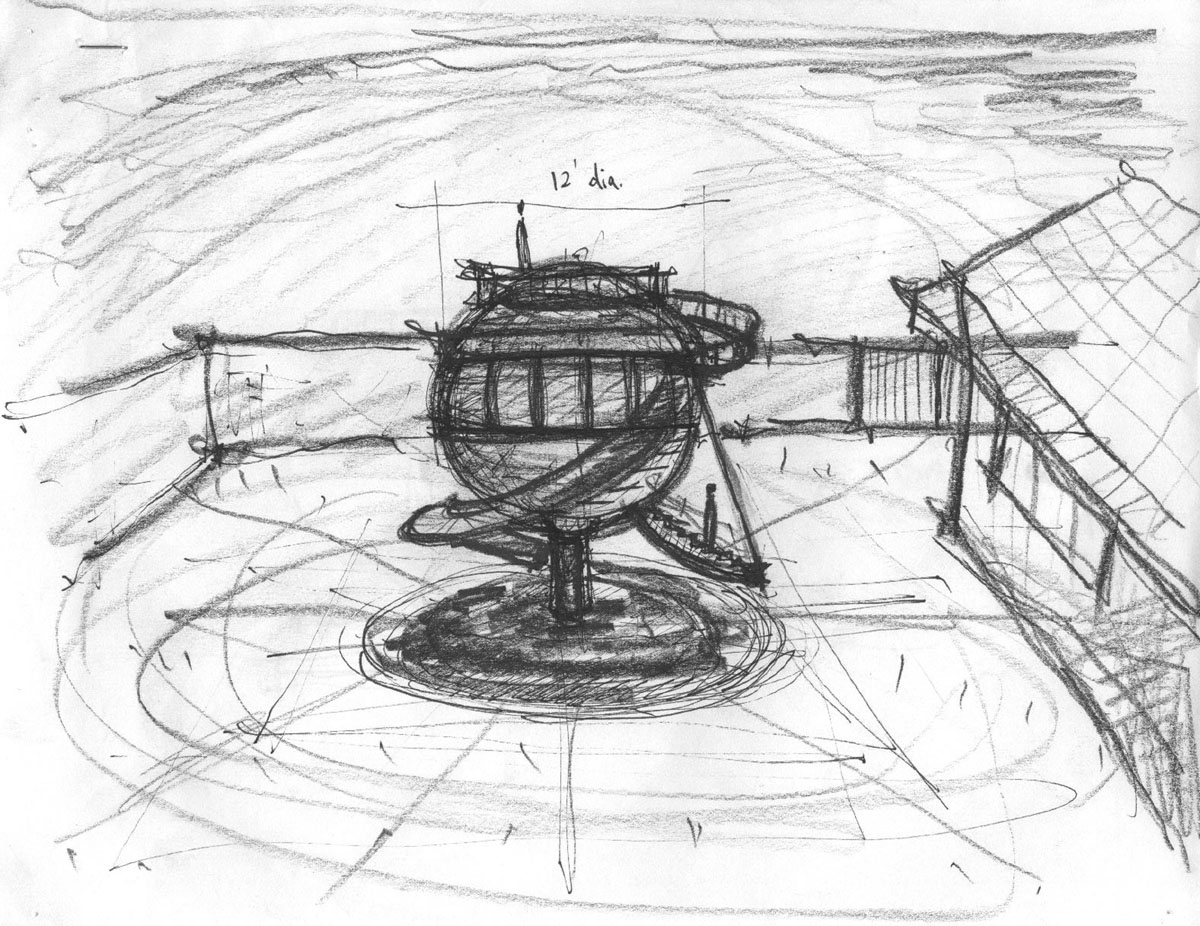 Concept Sketch
Initial concept sketch by Joel Webb.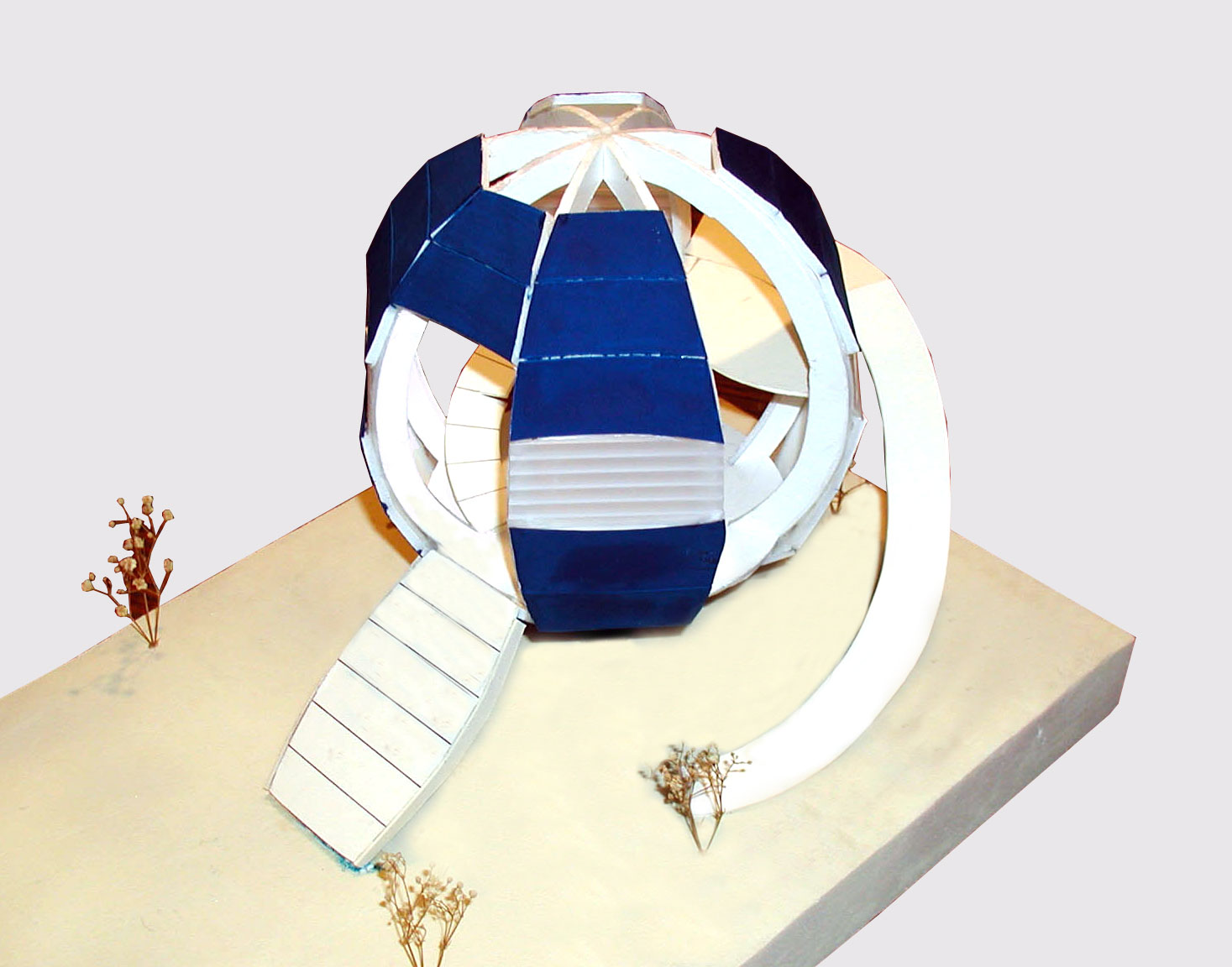 Concept Model
Initial concept study model.
Josh with Fort model.
Josh after choosing his fort design.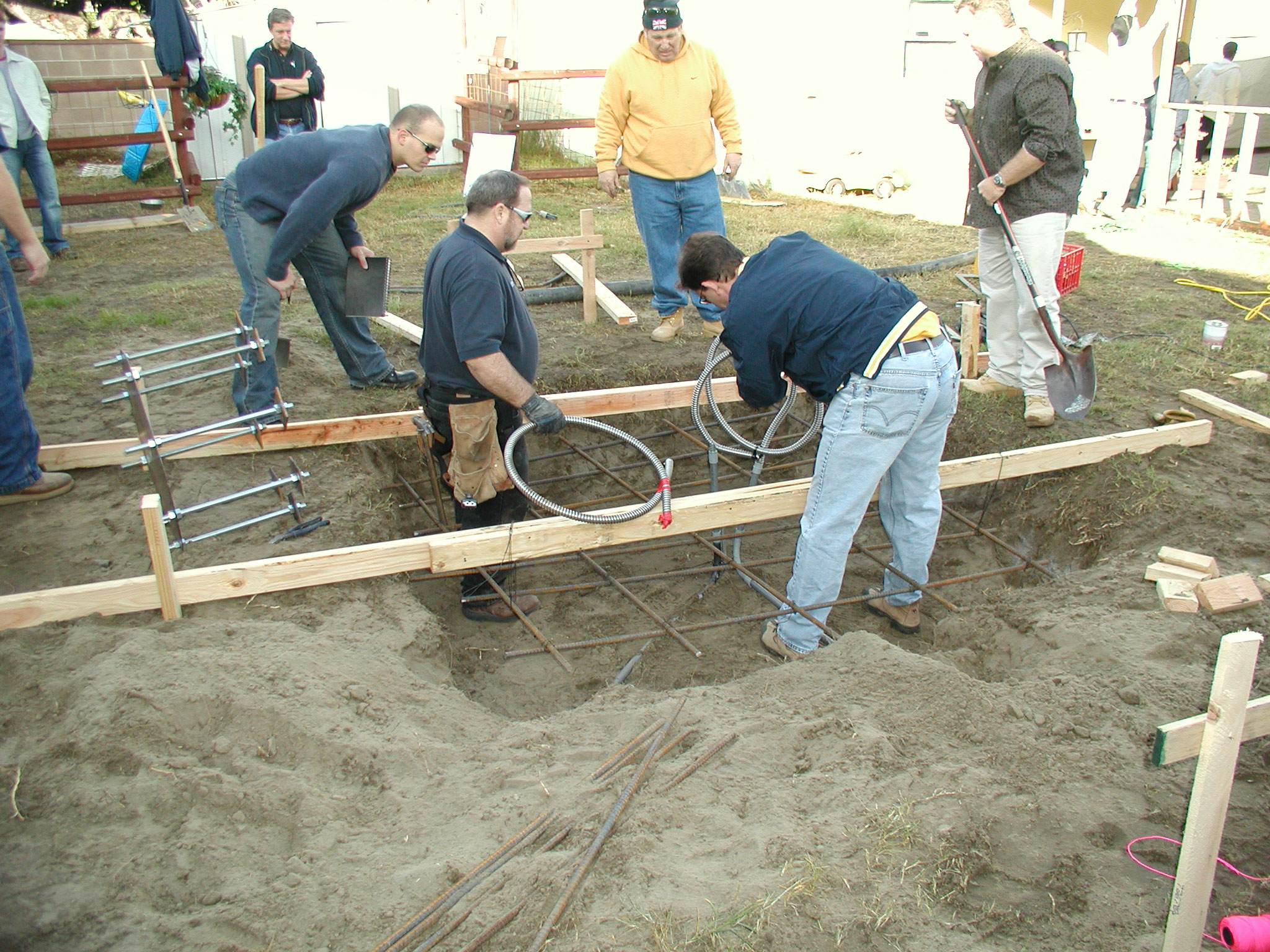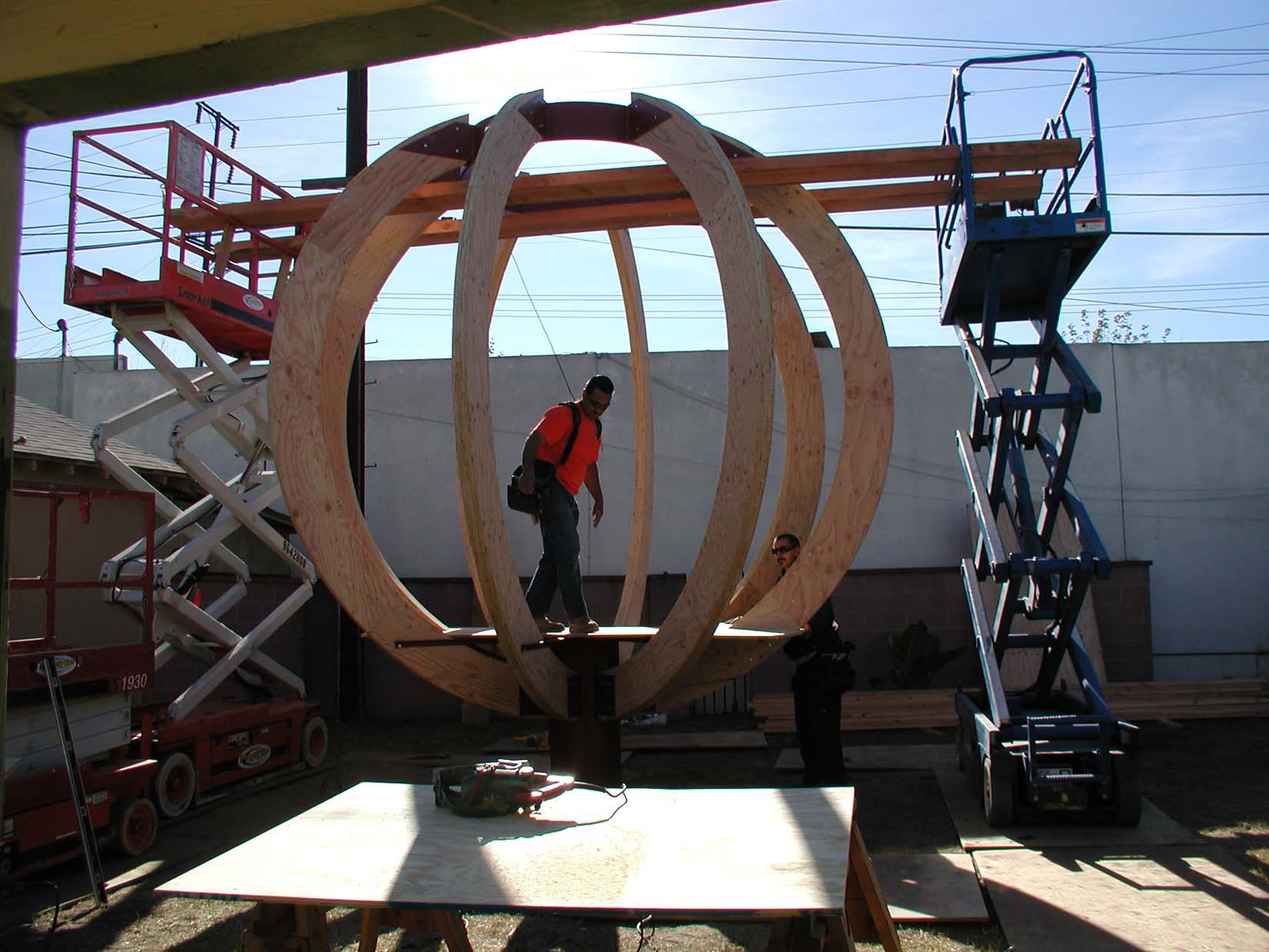 Plywood "glulam" and steel frame.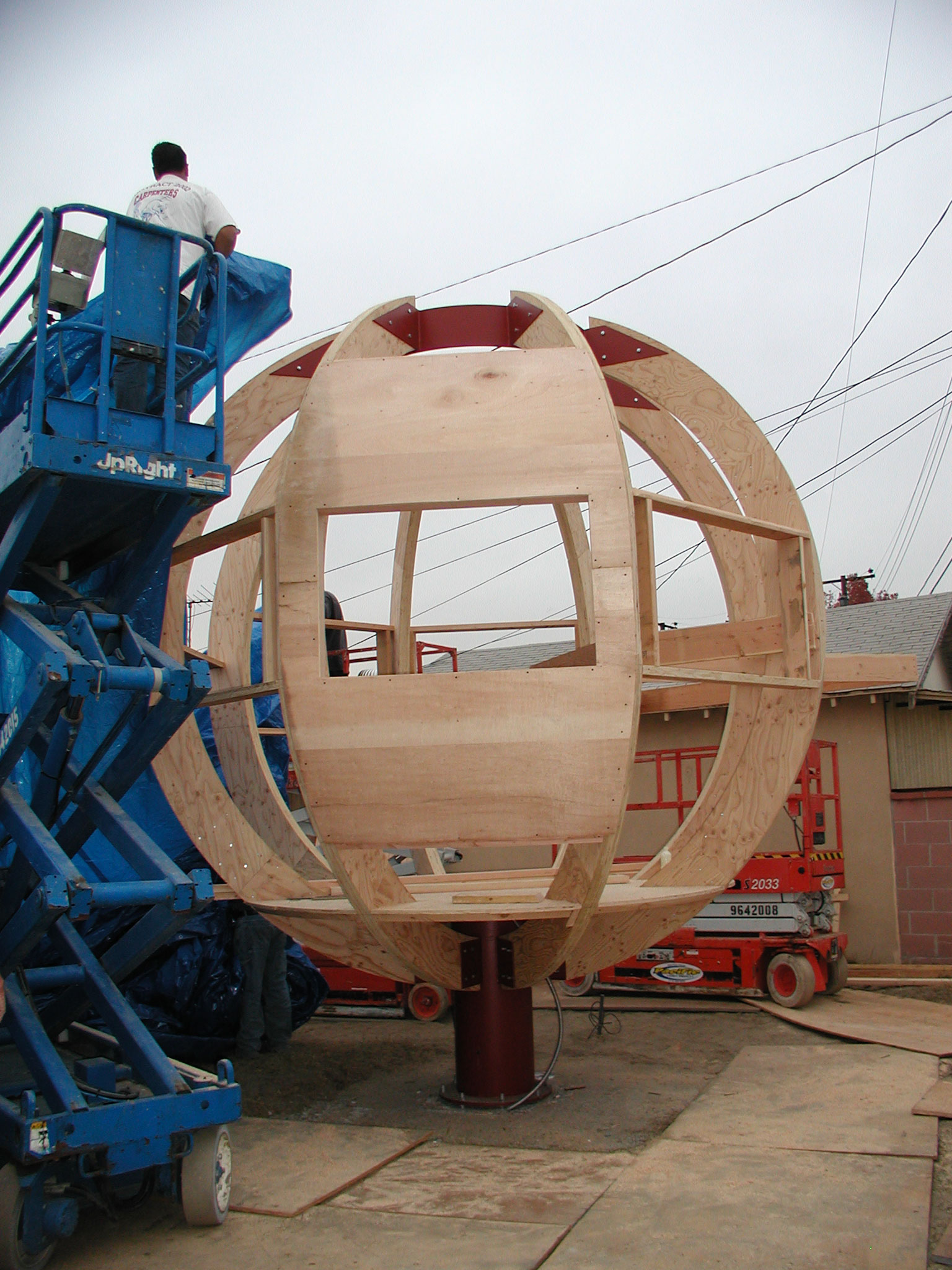 Plywood sheathing going over frame, in preparation for waterproofing and metal cladding.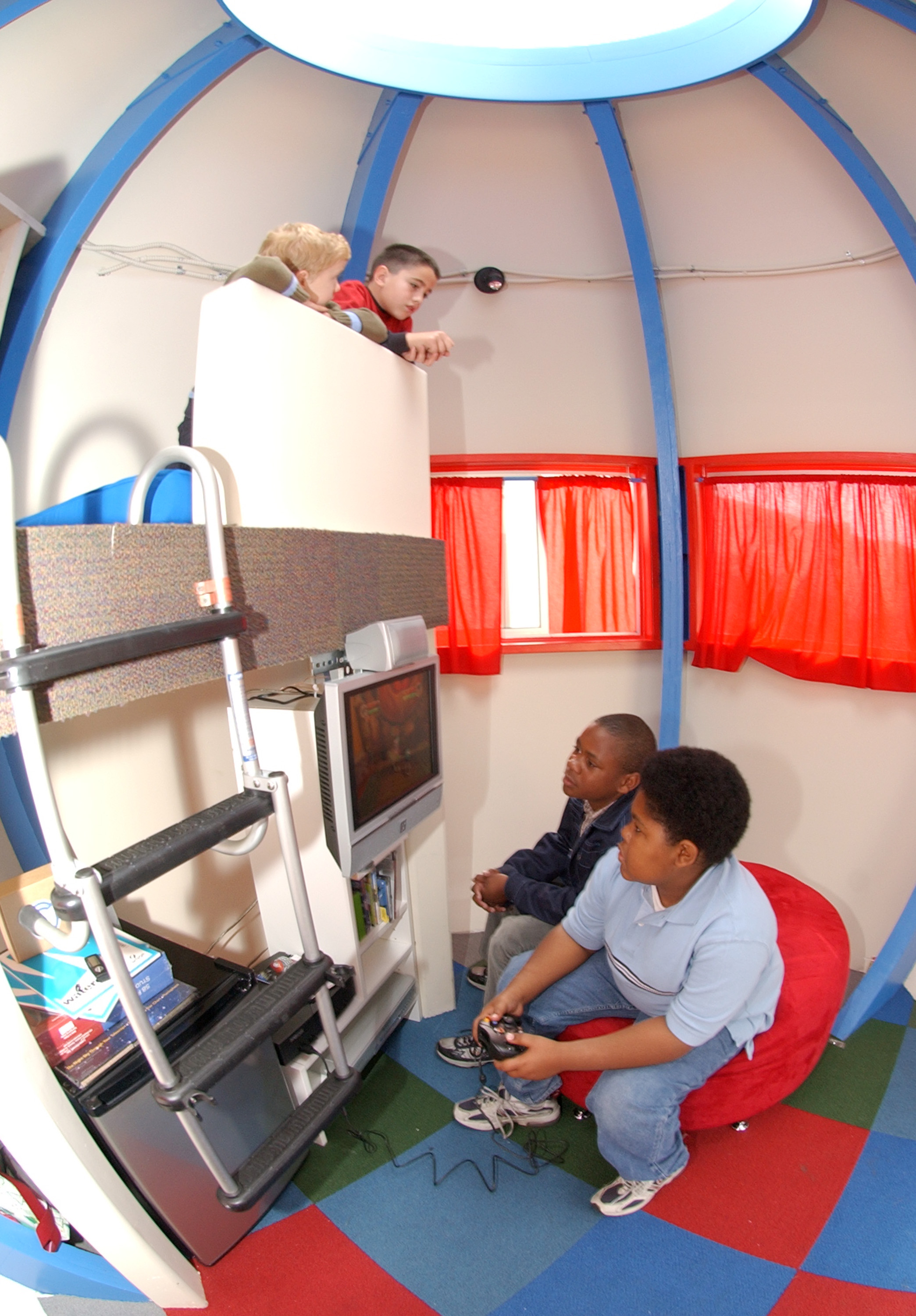 Josh and Friends
Josh playing X-Box, with his cousin, and friends in the sleeping loft. Photo Credit: John Hayes.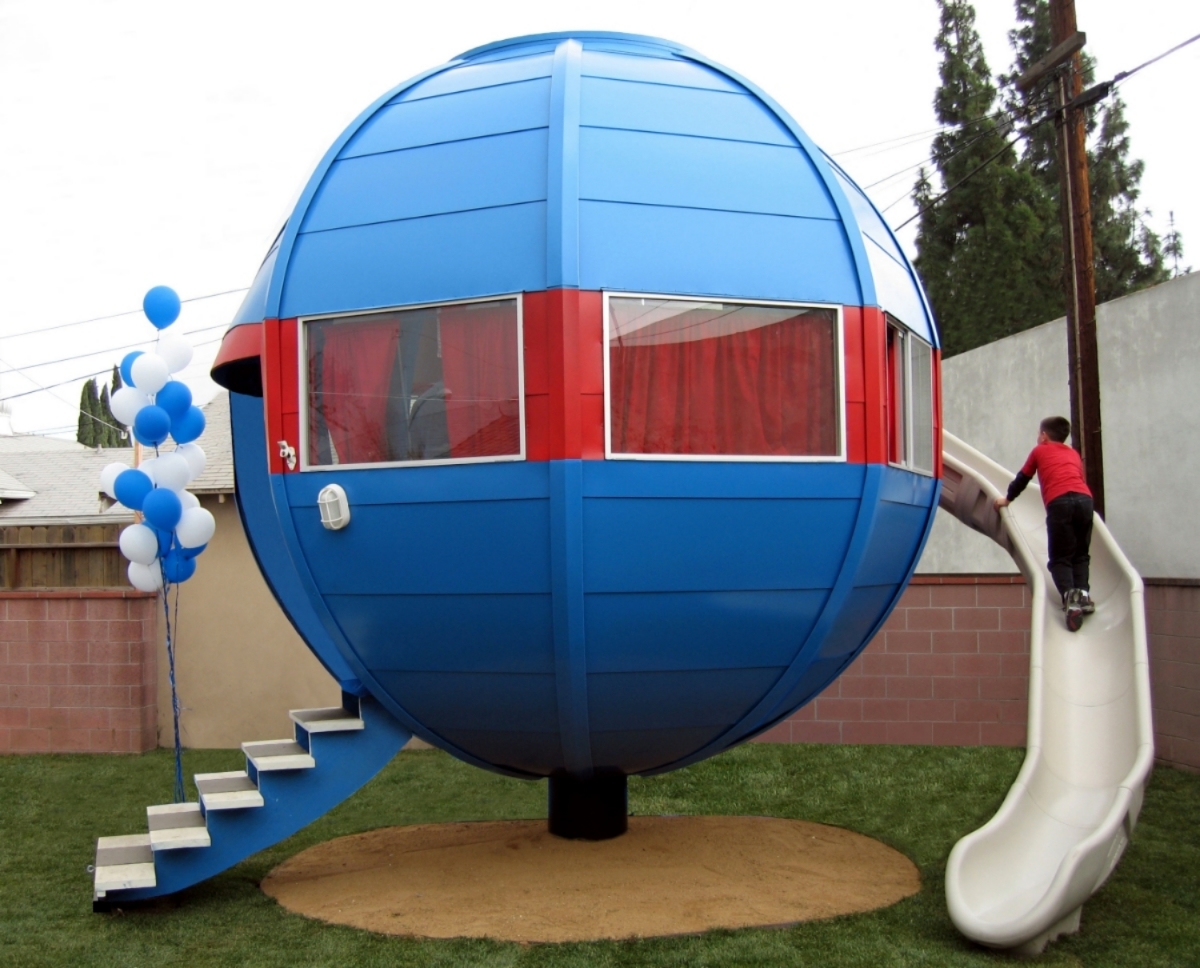 Exterior View
Exterior of fort showing operable "drawbridge," and curved slide.
LA Times Article
The project received a front page spot in the California section of the LA Times, as well as several spots on the local network news channels.