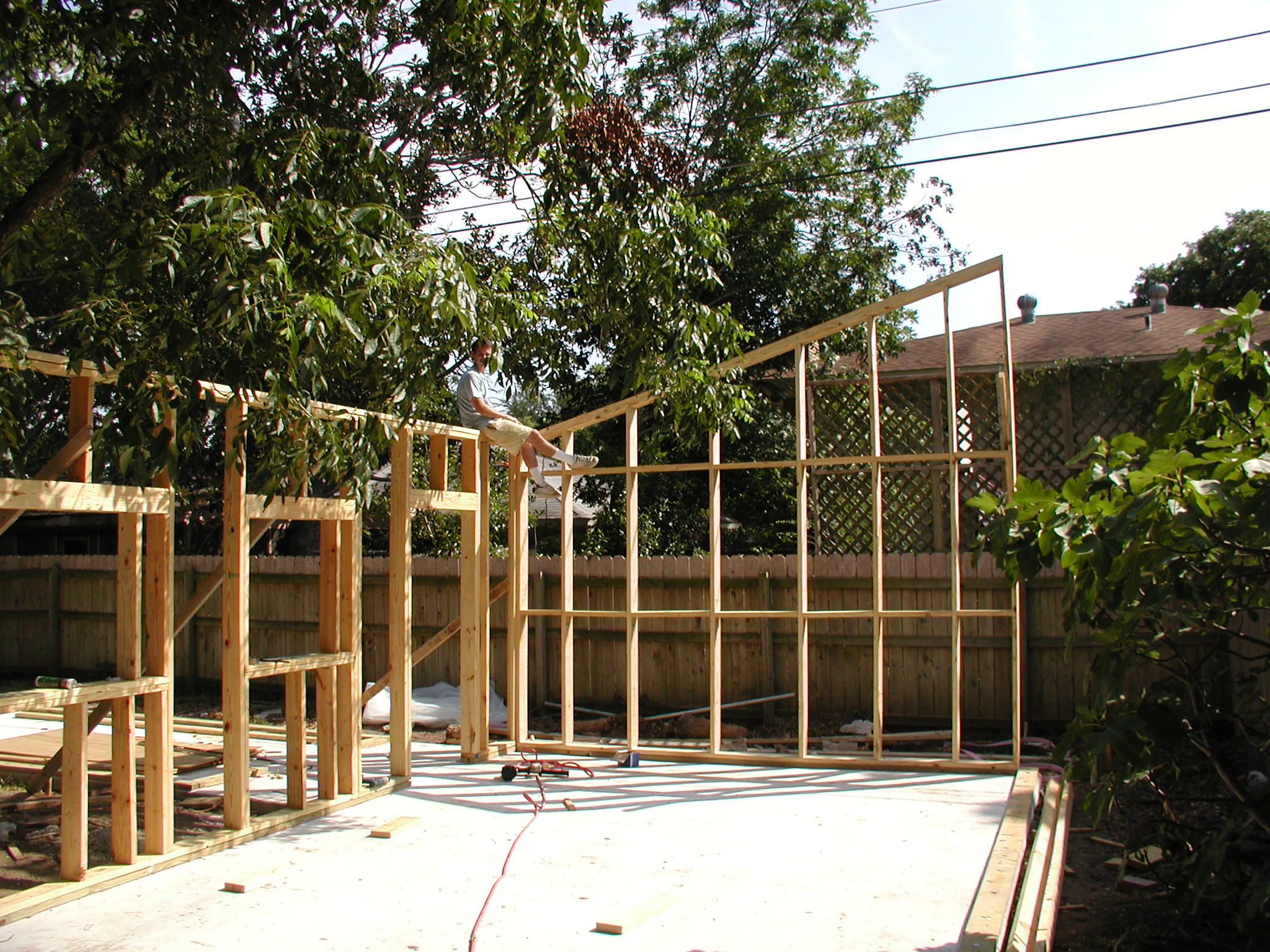 Boathouse + Workshop
Boathouse and Workshop project provided as additional structures to an existing residence, with a generous wood deck for entertaining. The two structures consist of butterfly roofs, with a narrow breezeway separating them.
Boathouse with extended Shed Roof
Driveway procession adjacent to existing house, leading to boathouse garage entrance. Constructed primarily with 2x6 wood framing and Hardie Board siding.
 
Bass wood concept model of boathouse/ workshop, with wood deck.
Preparing the foundation concrete pour, with 4-legged team members on stand-by.
Foundation being prepared for concrete.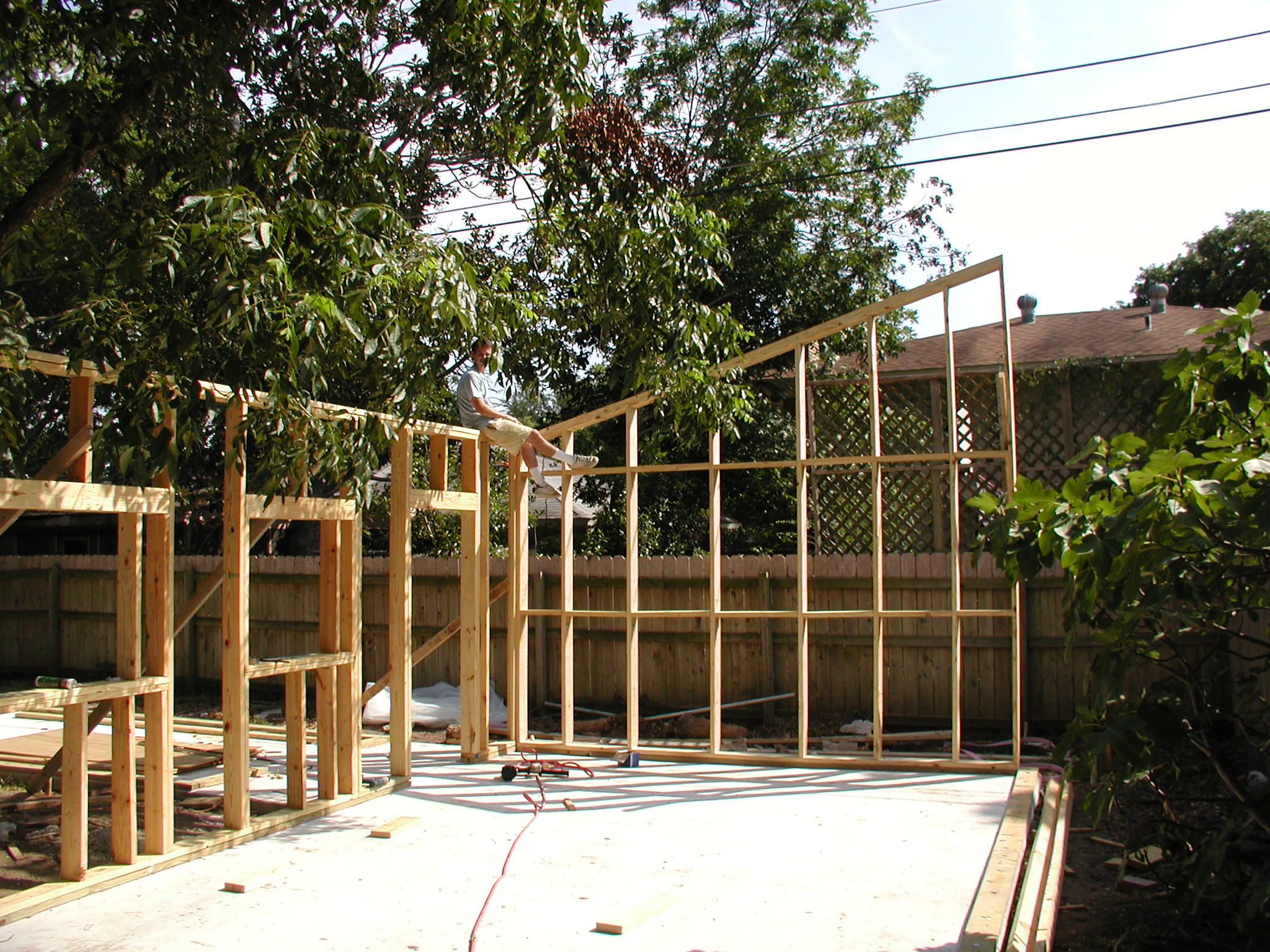 Wall framing continued...
Butterfly roofs taking flight.
Boathouse + Workshop
This 650 square foot boathouse and workshop project, consists of 2 separate "butterfly-roofed" structures, with a wood deck adjoining them. This was designed and constructed by Joel Webb Design.