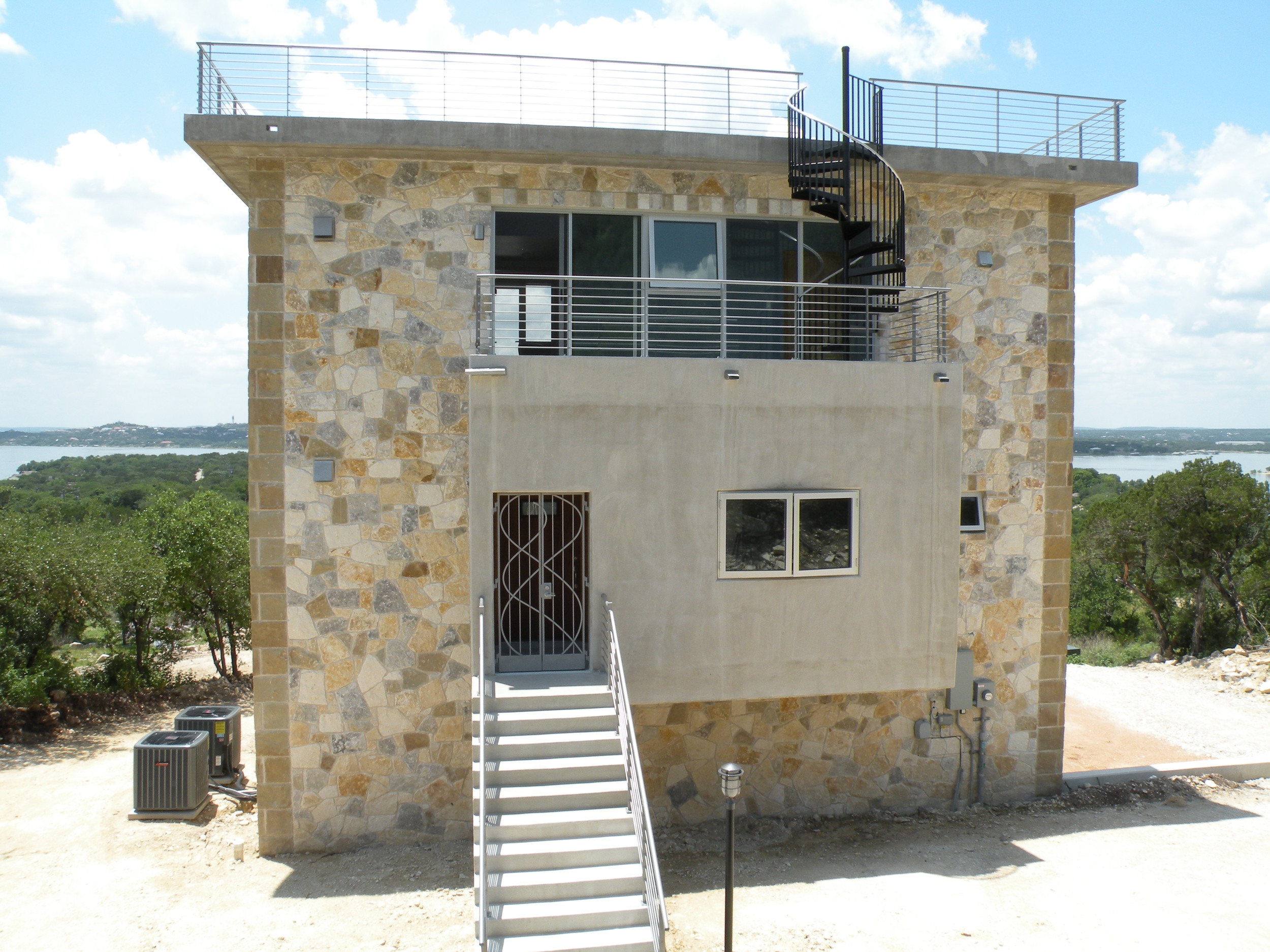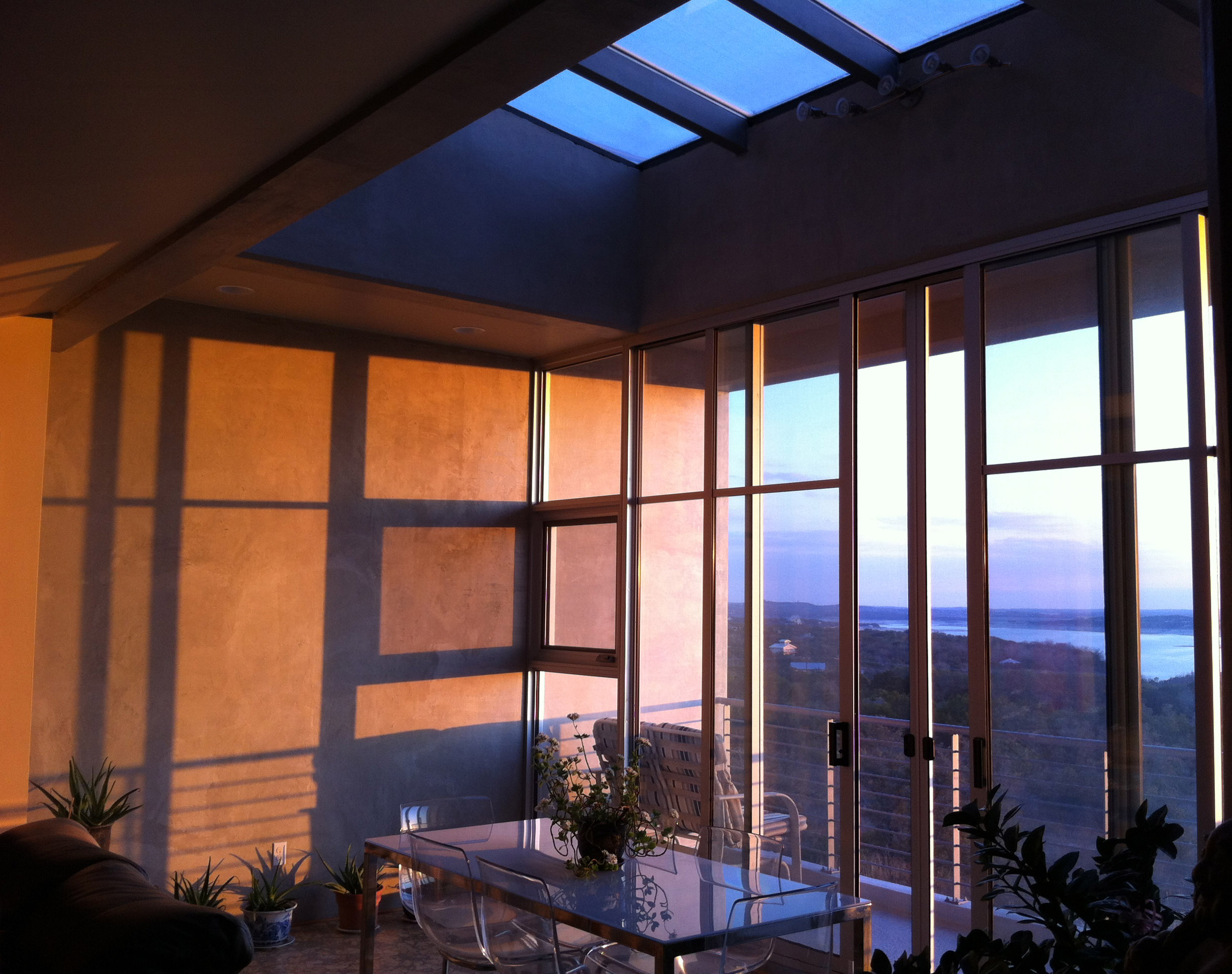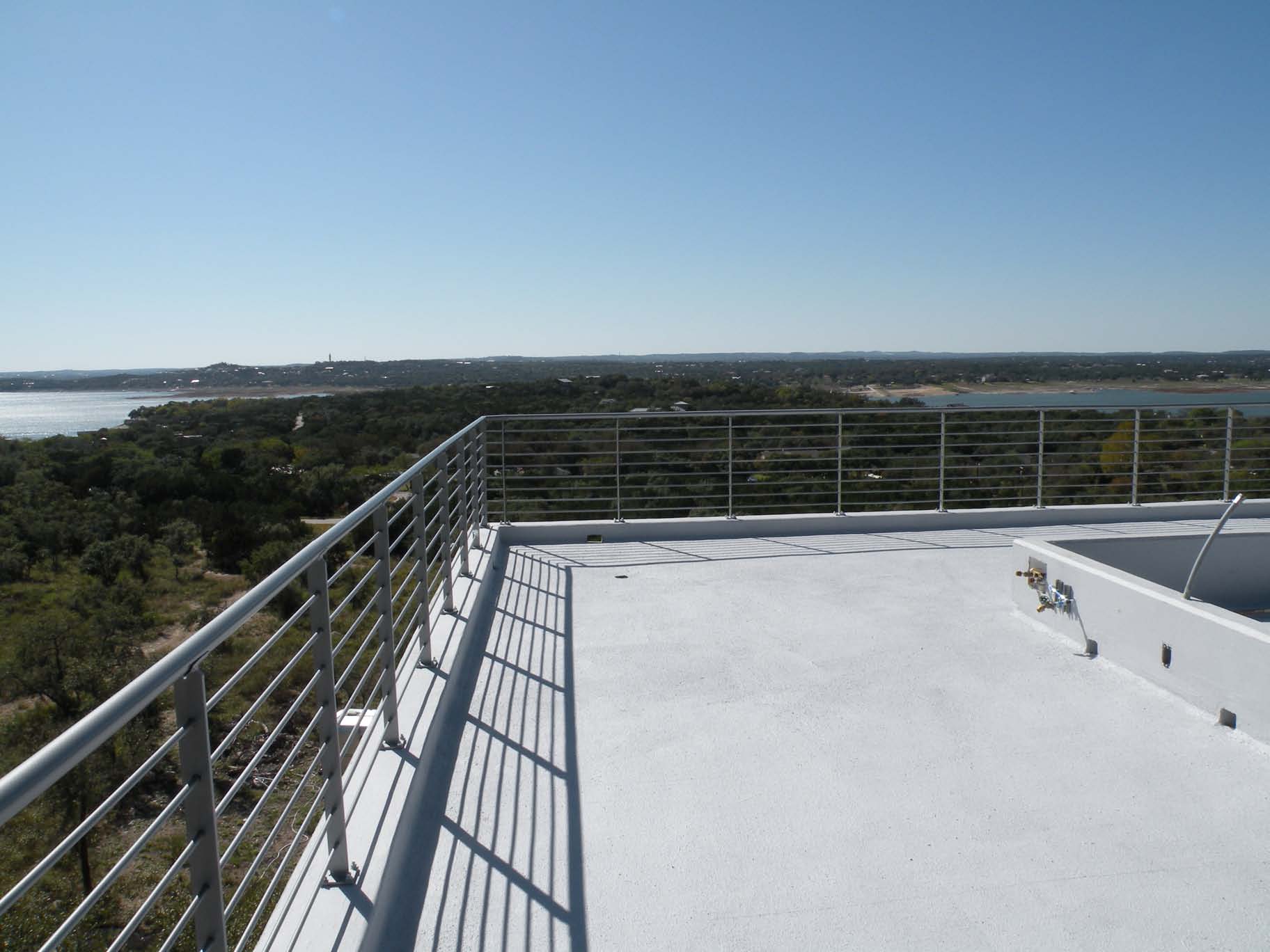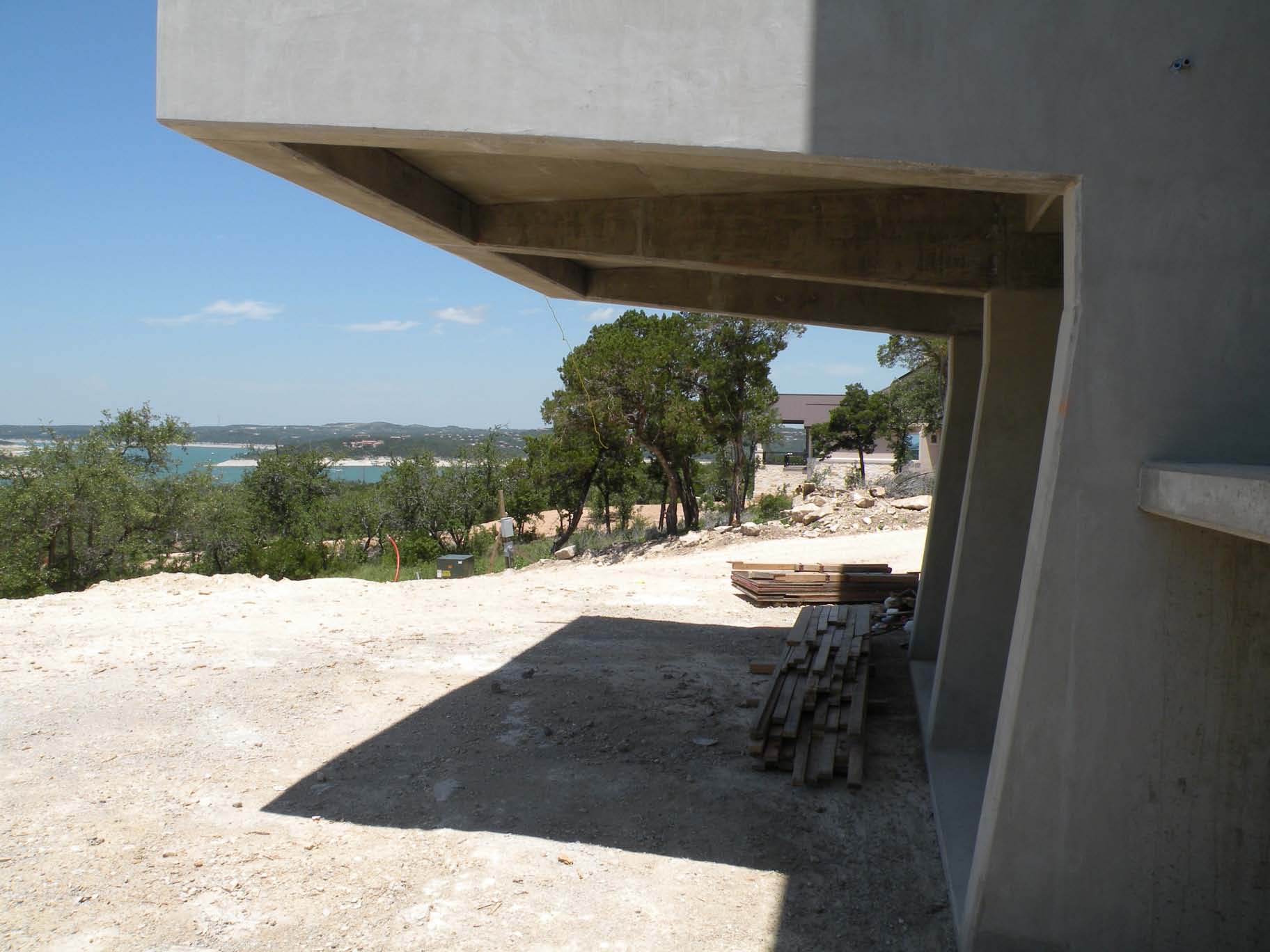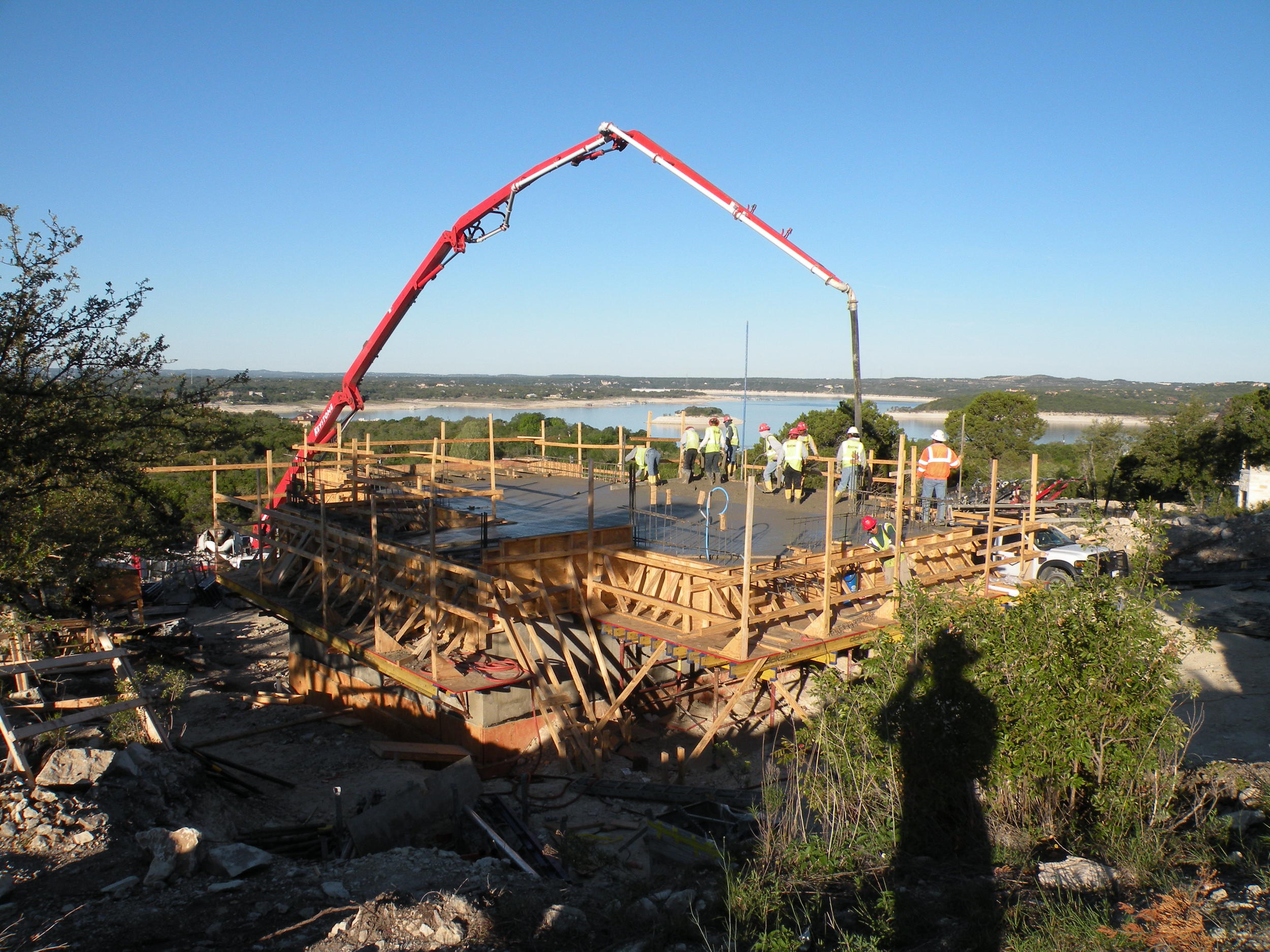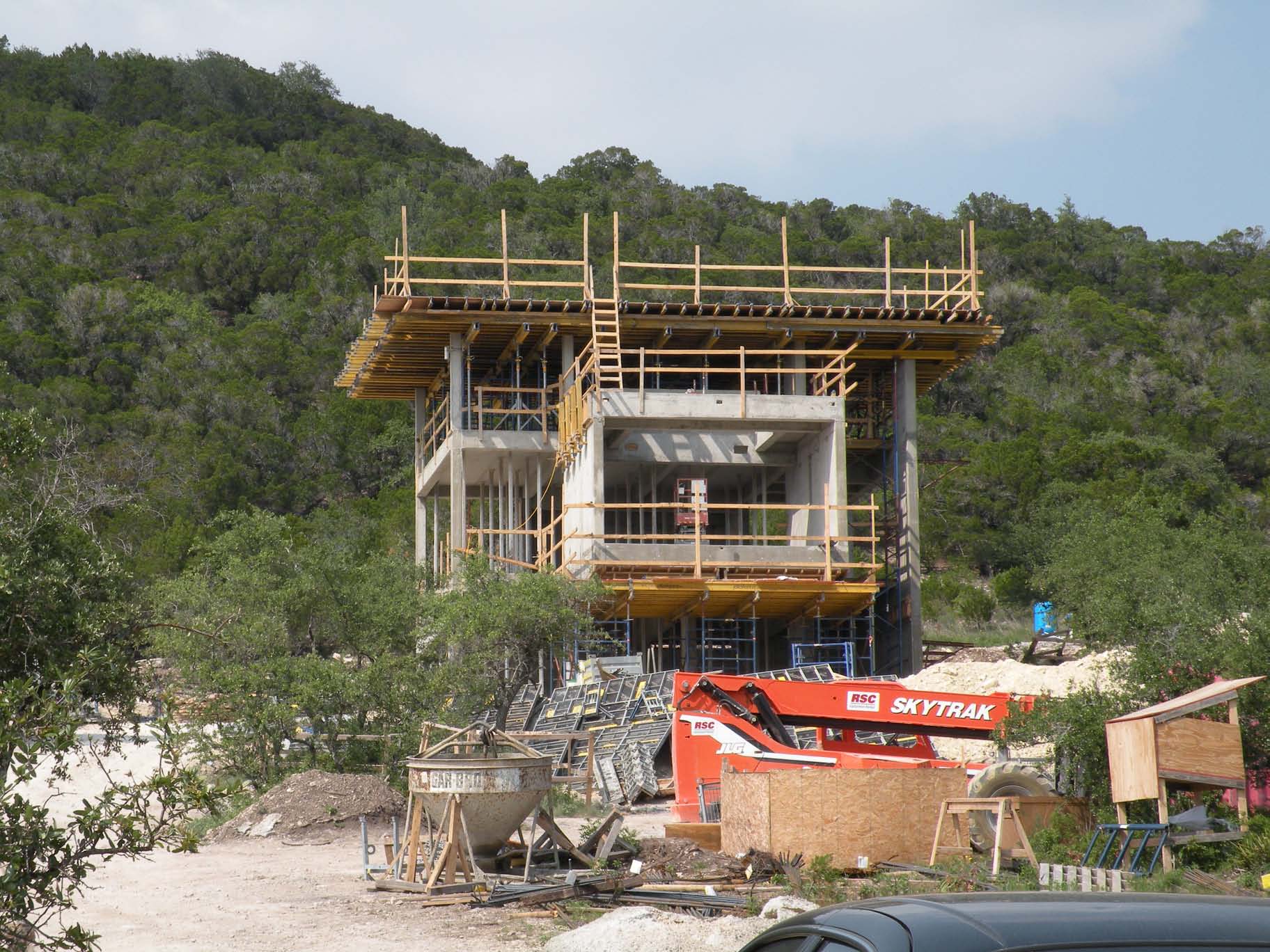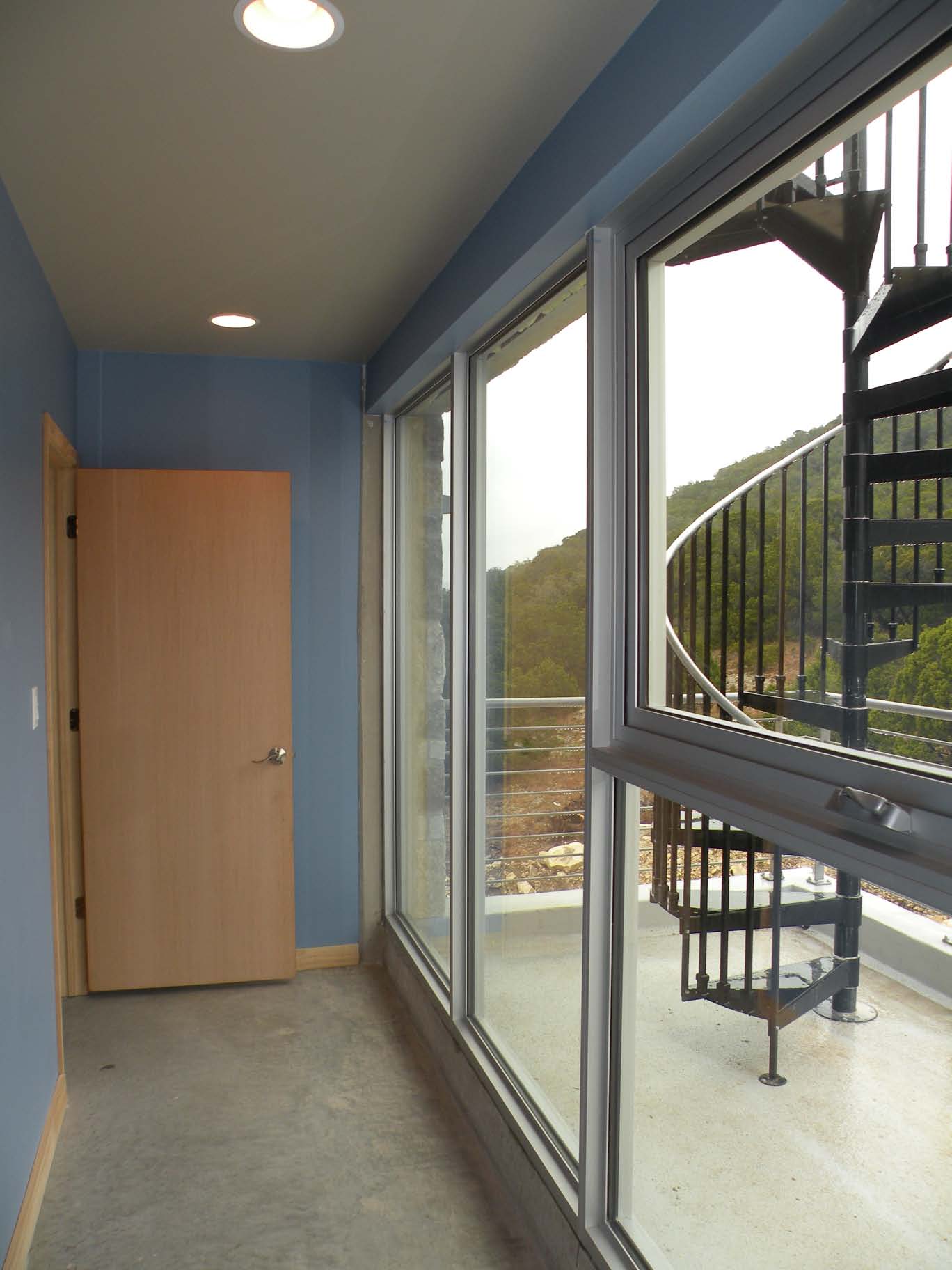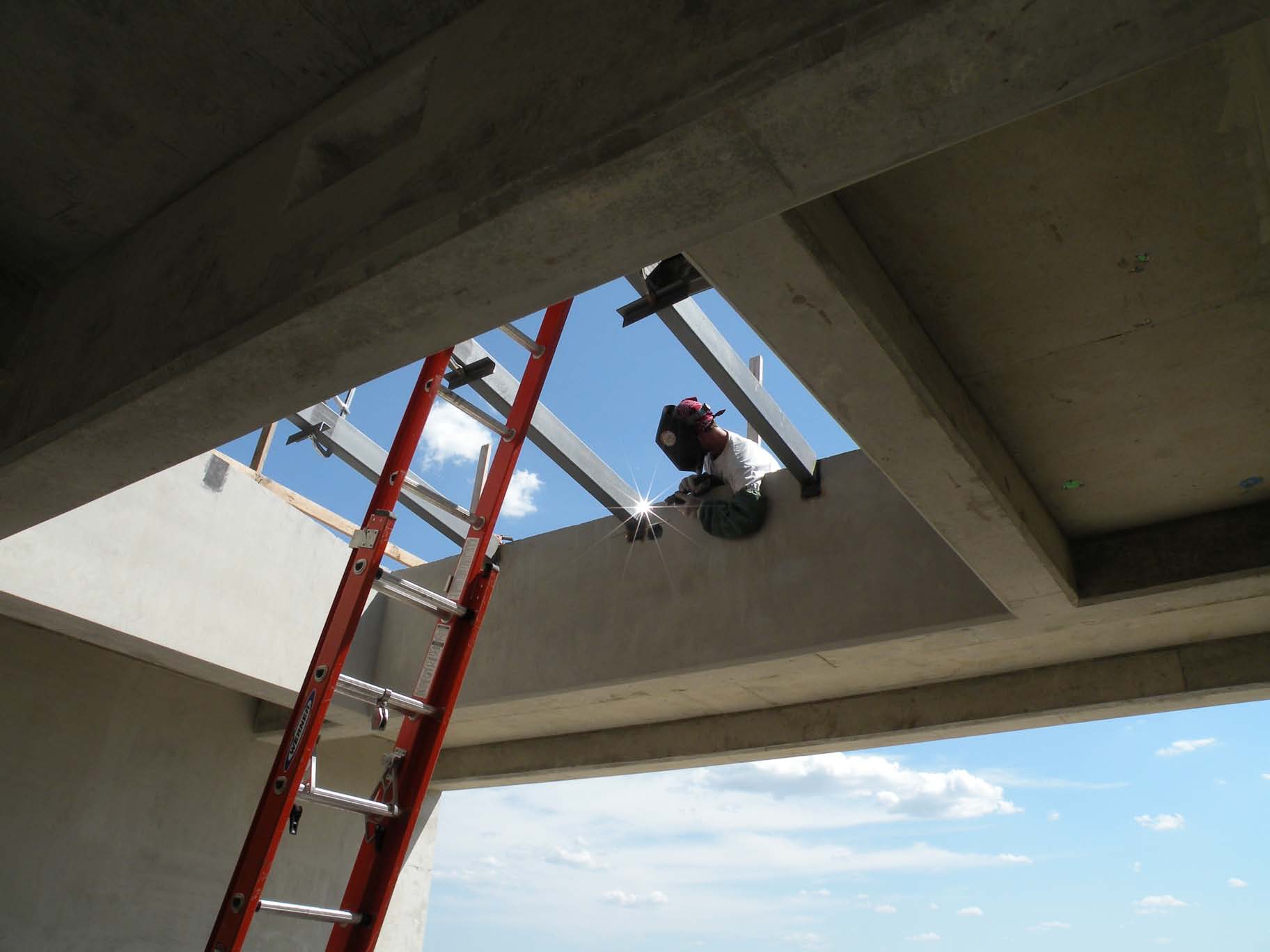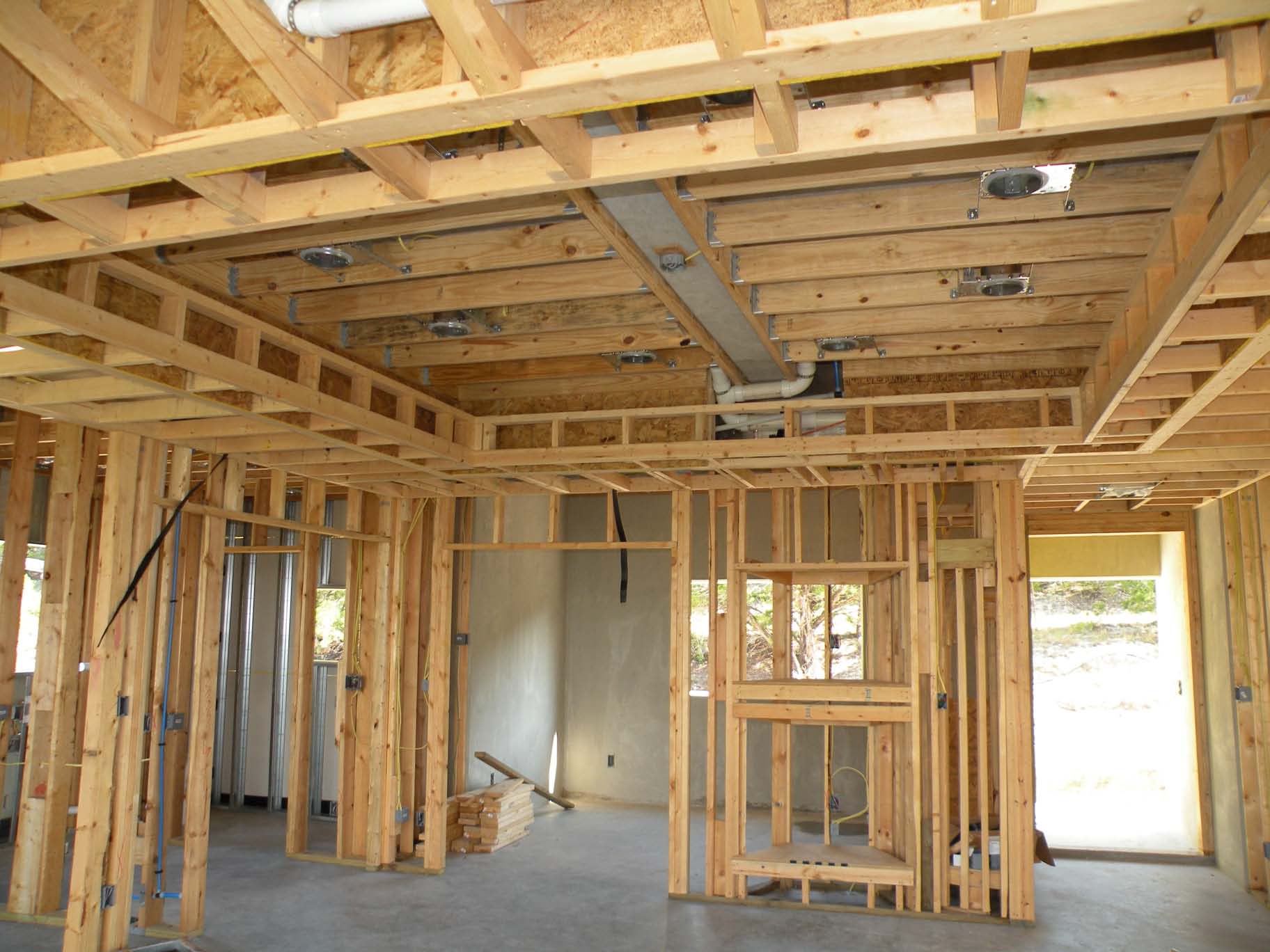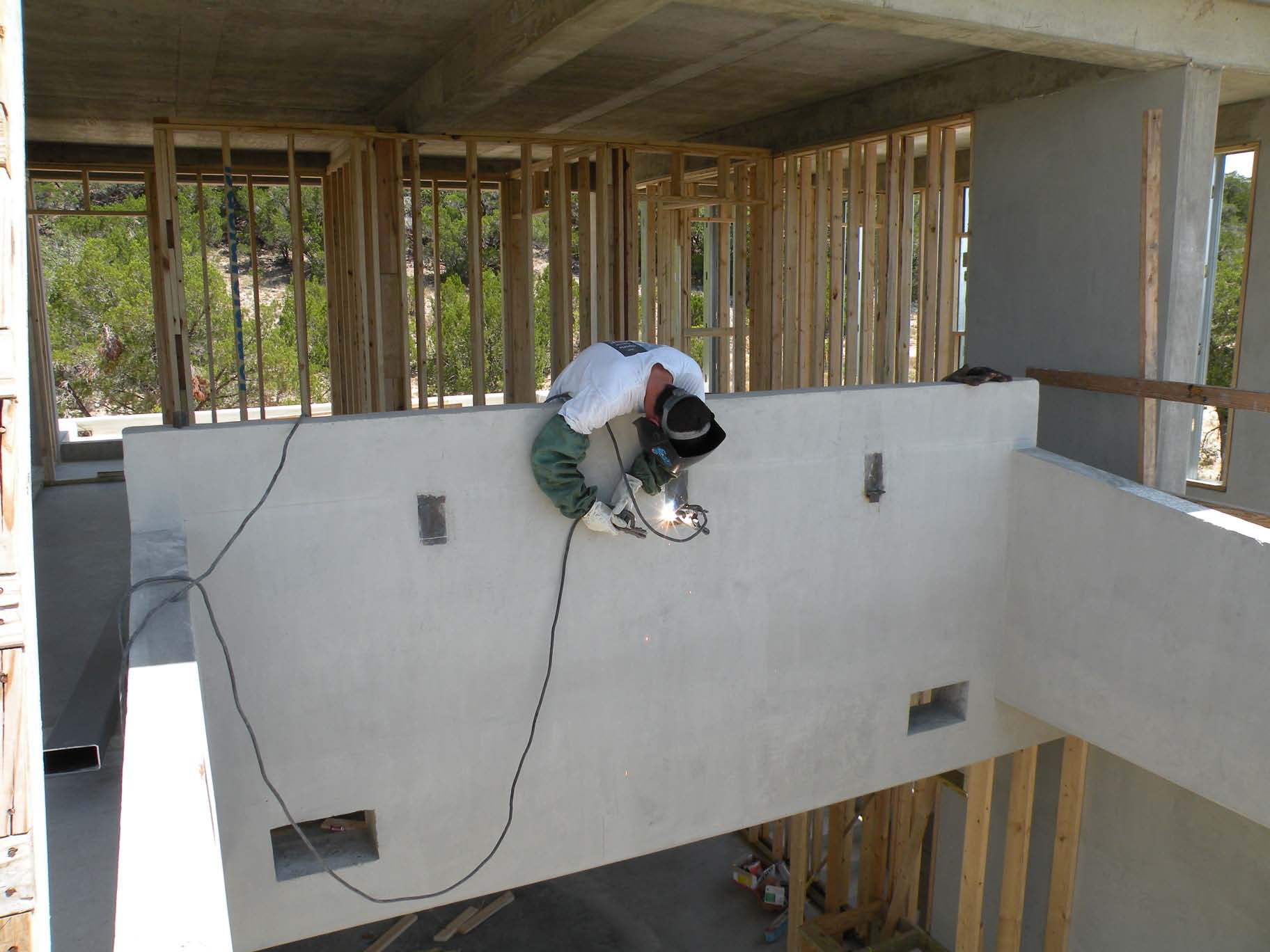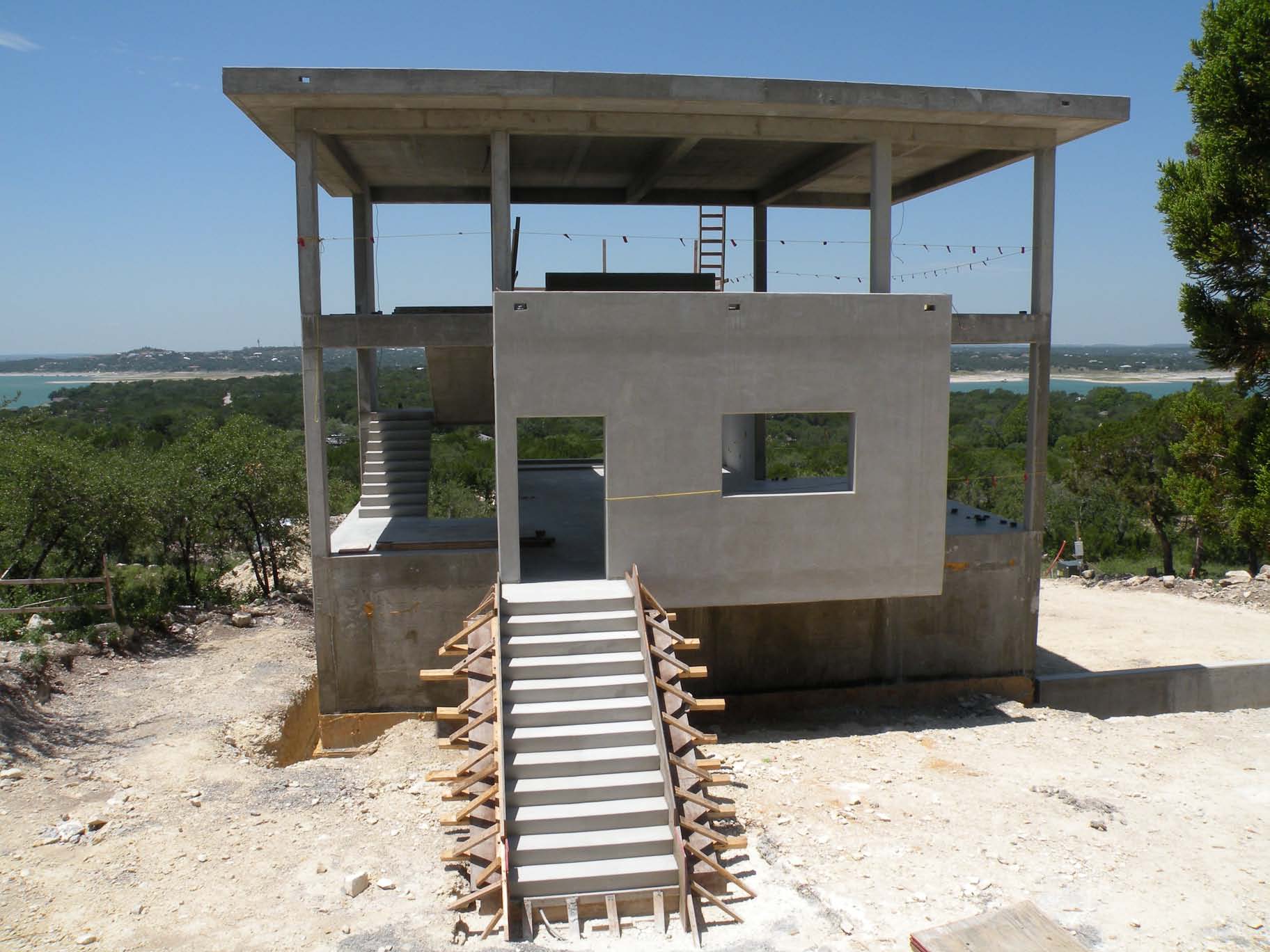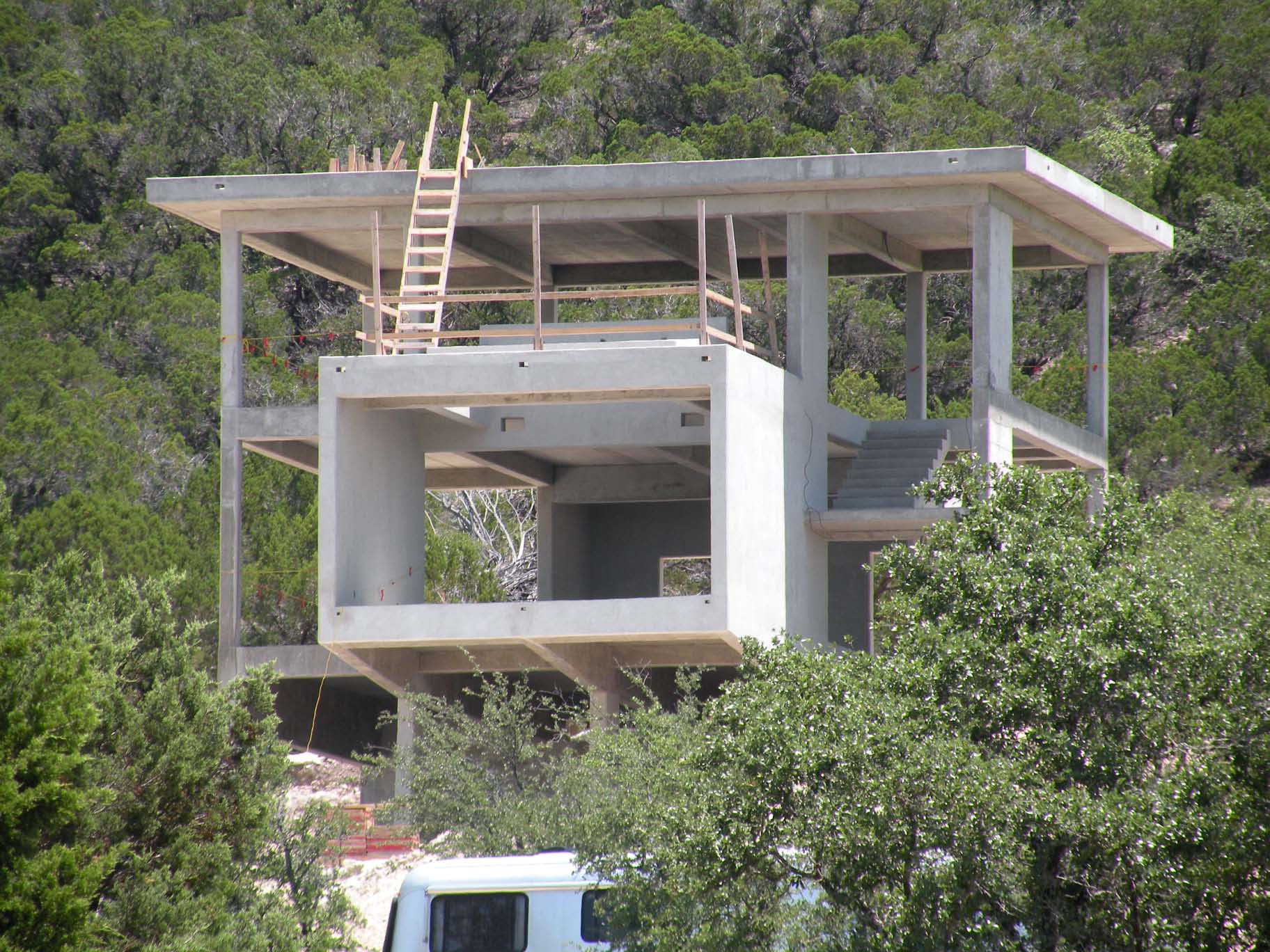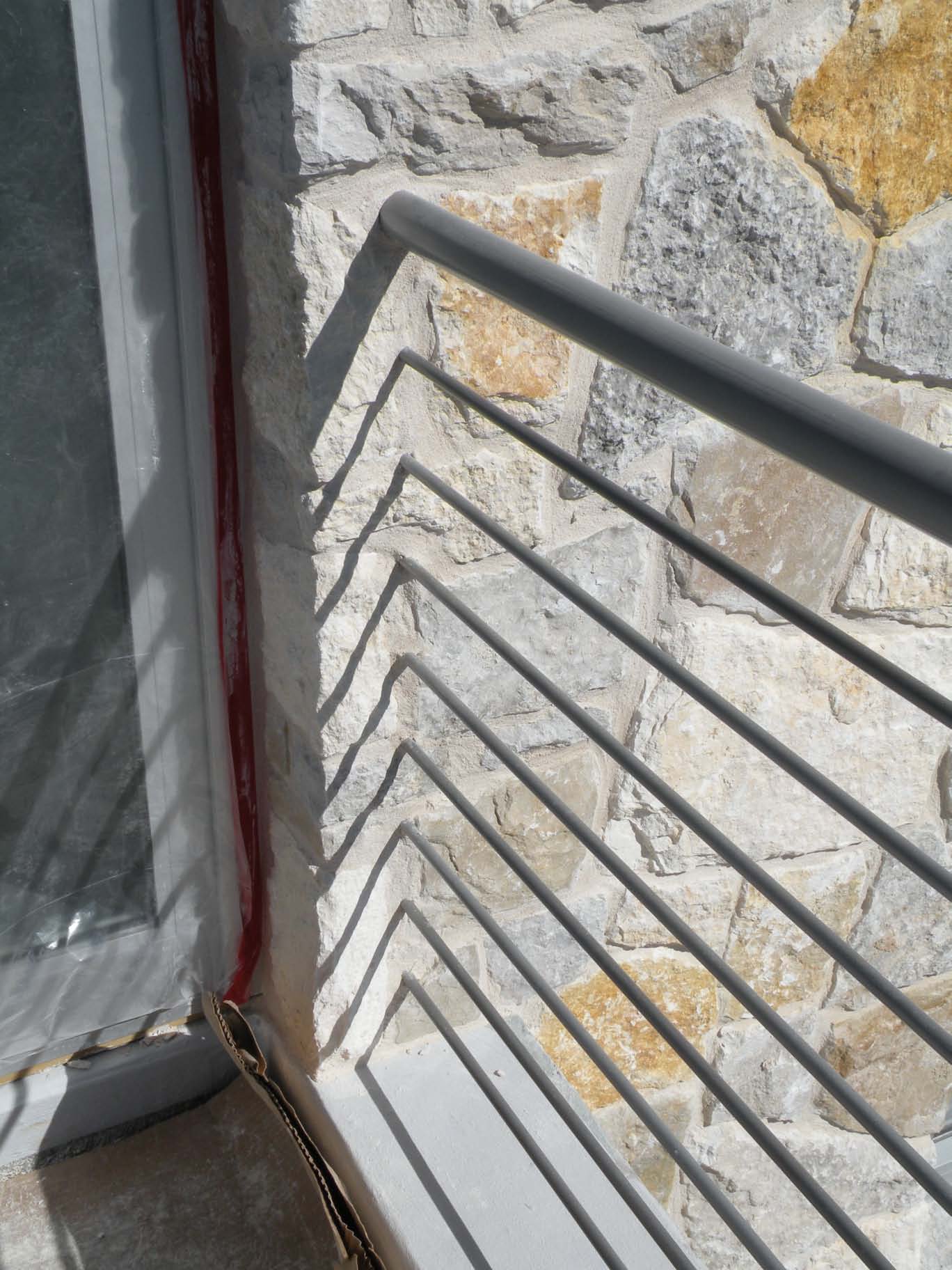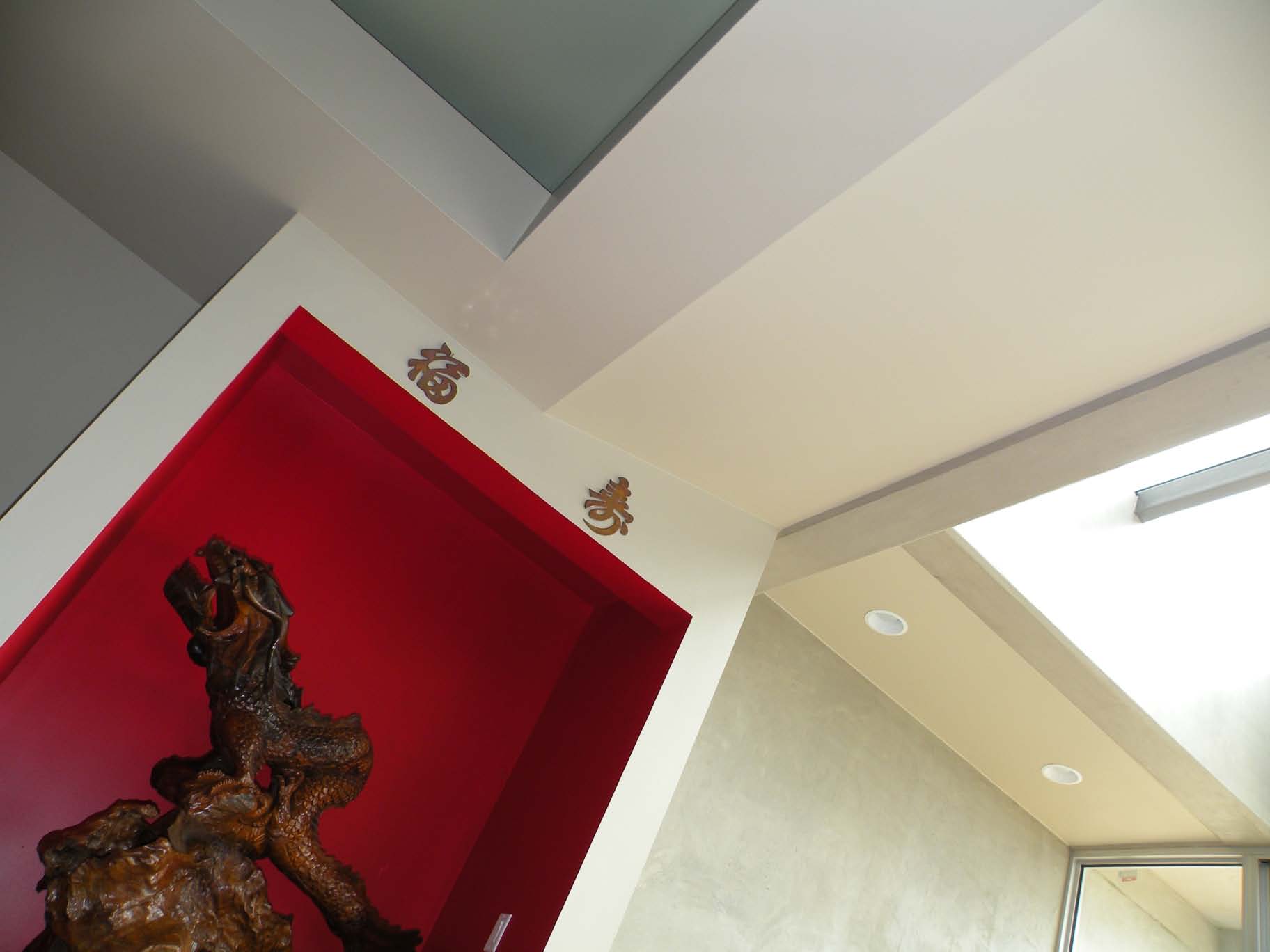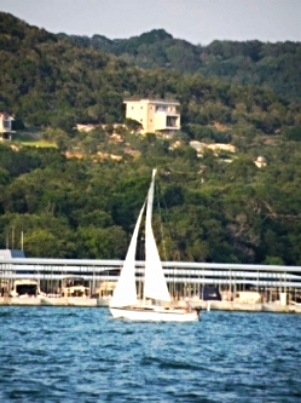 Panorama House - Design/ Build. Austin, TX.
This was a design/ build project by Joel Webb Architecture. The primary idea was to build upward in order to take advantage of the panoramic views of Lake Travis, and the hill country. It is composed of a poured-in-place concrete structure with a roof deck, as well as cantilevered decks off of the front and back sides of the house in order to maximize use of the house to take in the beautiful surrounding landscape. It is clad in native Texas limestone, and sandstone.
Exterior Perspective View
Due in part to an almost 100% masonry deed restriction on the project, the exterior cladding is a combination of exposed concrete, a native mixed color limestone, and sandstone for the quoins.
Sun Room
Sun room, with oversized skylight and full breadth glazing wall.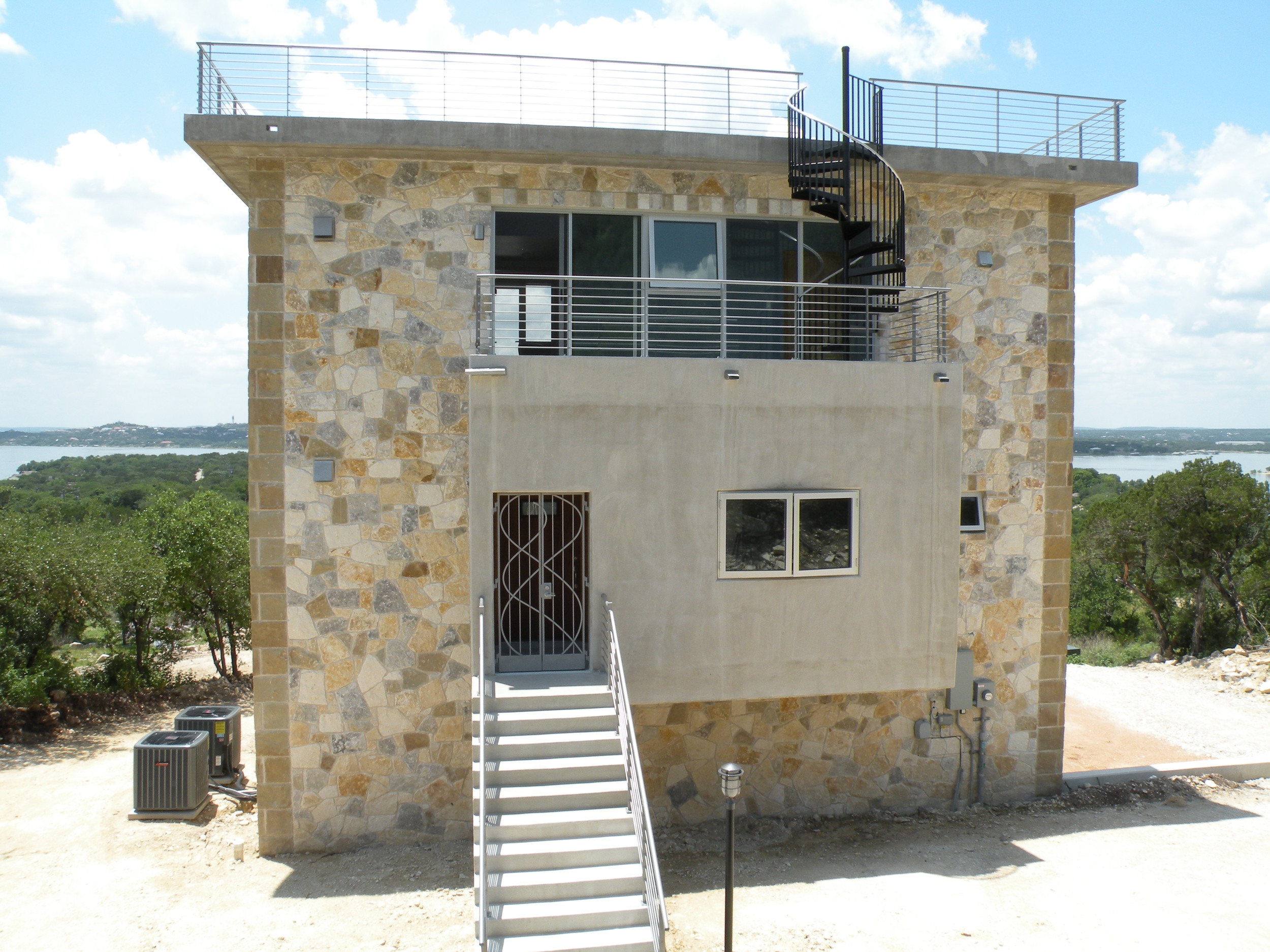 North face with formal entry with concrete stairs.
South glazing wall opening, and skylight steel.
Custom Steel gate by Joel Webb Architecture.
Custom designed steel entry gate.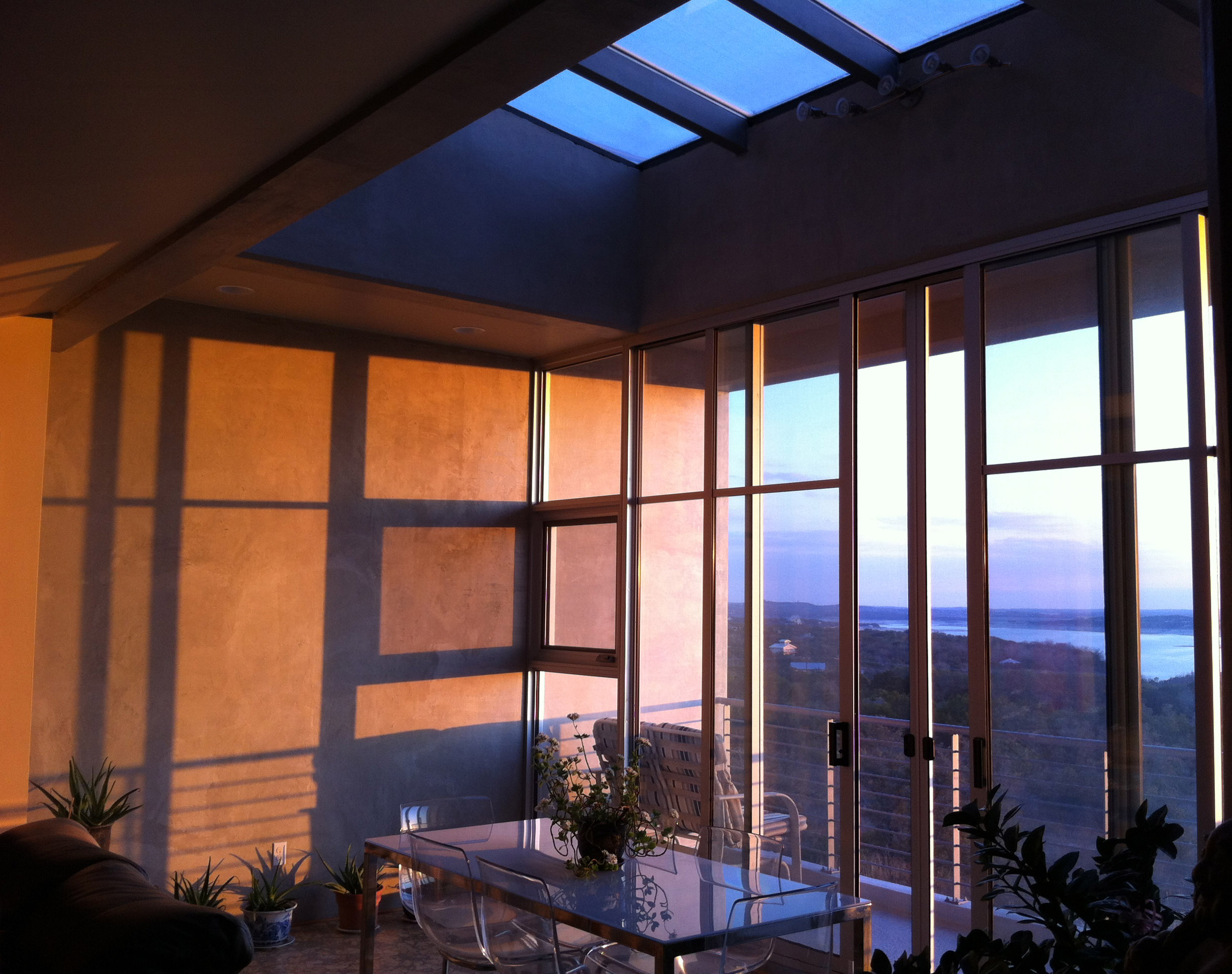 Dining Room
Dining room with large glass storefront windows, and over-sized skylight.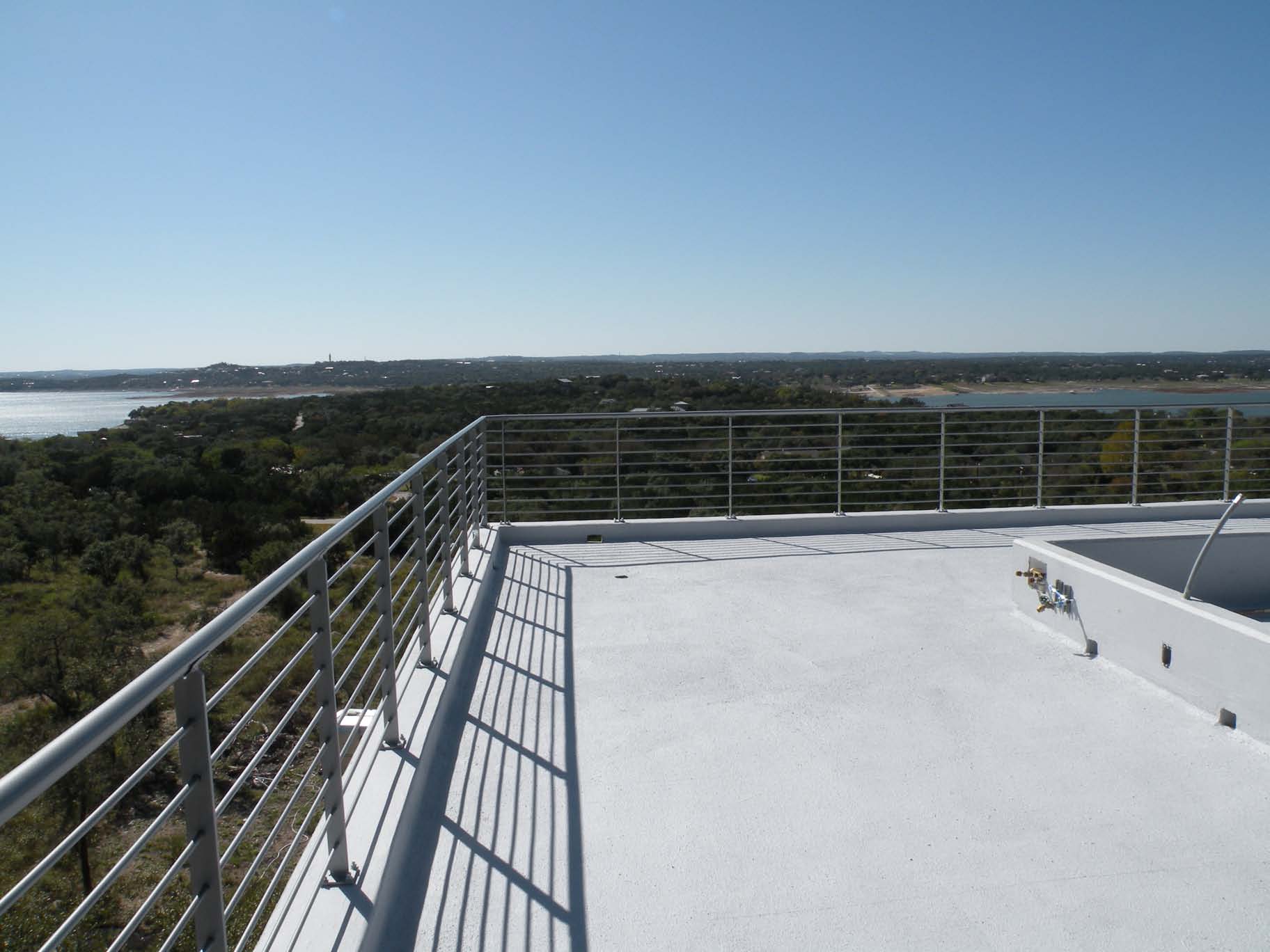 Roof deck with panoramic views of Lake Travis, and surrounding hill country.
Spiral Roof Stair.
Spiral stair that gives access to roof viewing deck, and roof garden.
Stone exterior
Texas limestone and sandstone exterior cladding, with aluminum windows.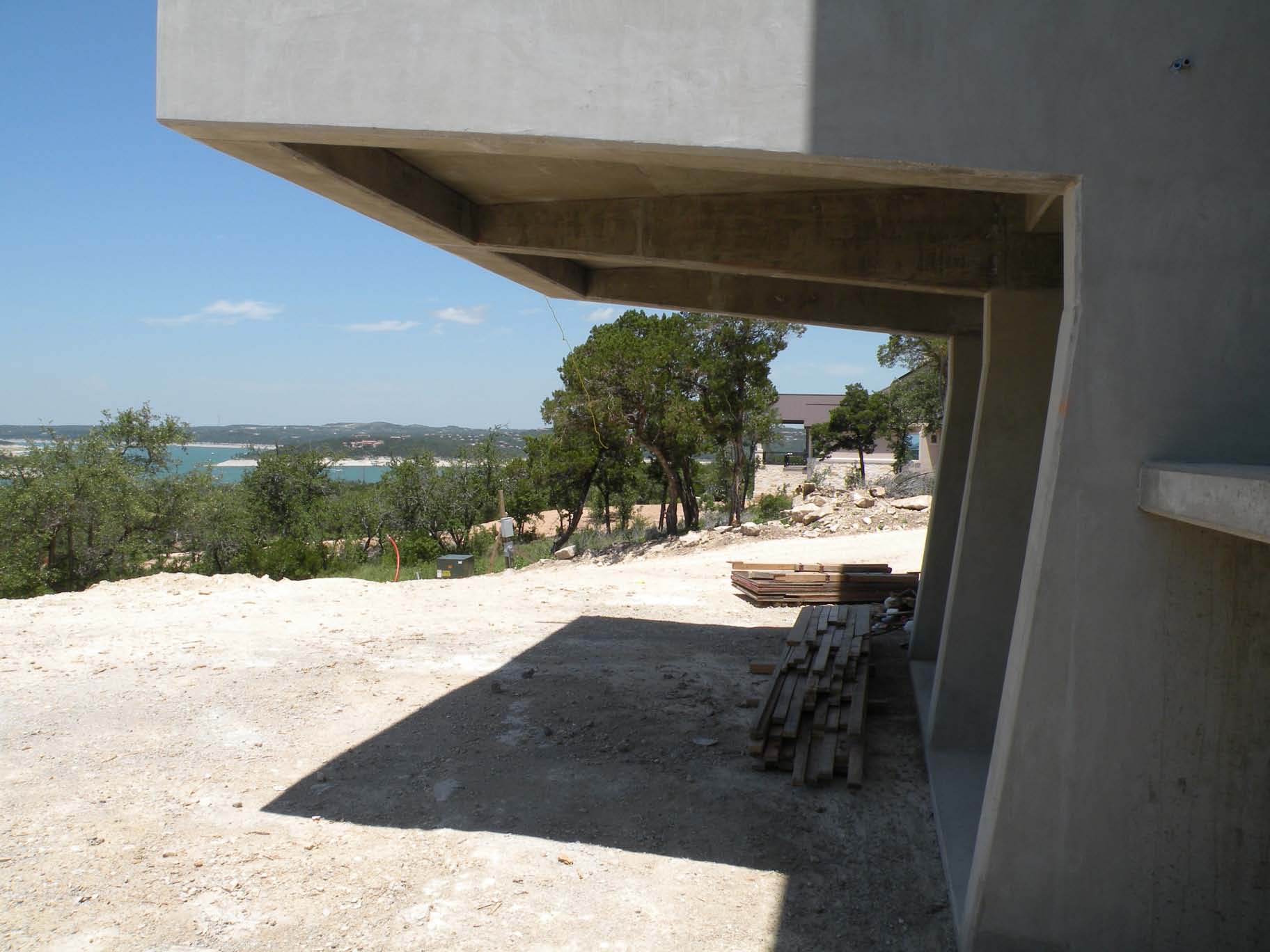 14' cantilever of second level living area.
Installation of oversized, custom skylight over dining area/ sun room.
Foundation steel rebar going in.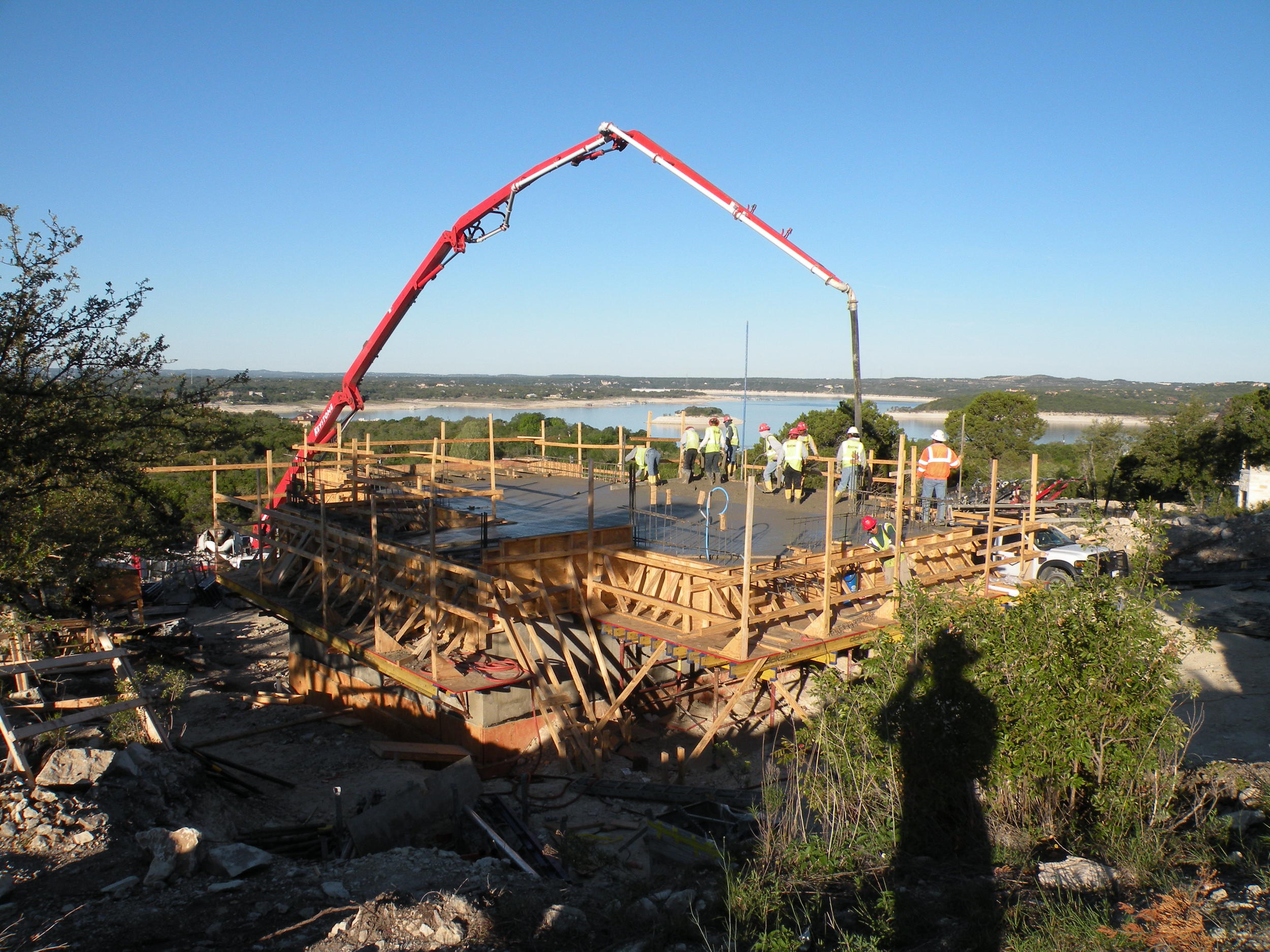 Second level concrete being pumped in and finished.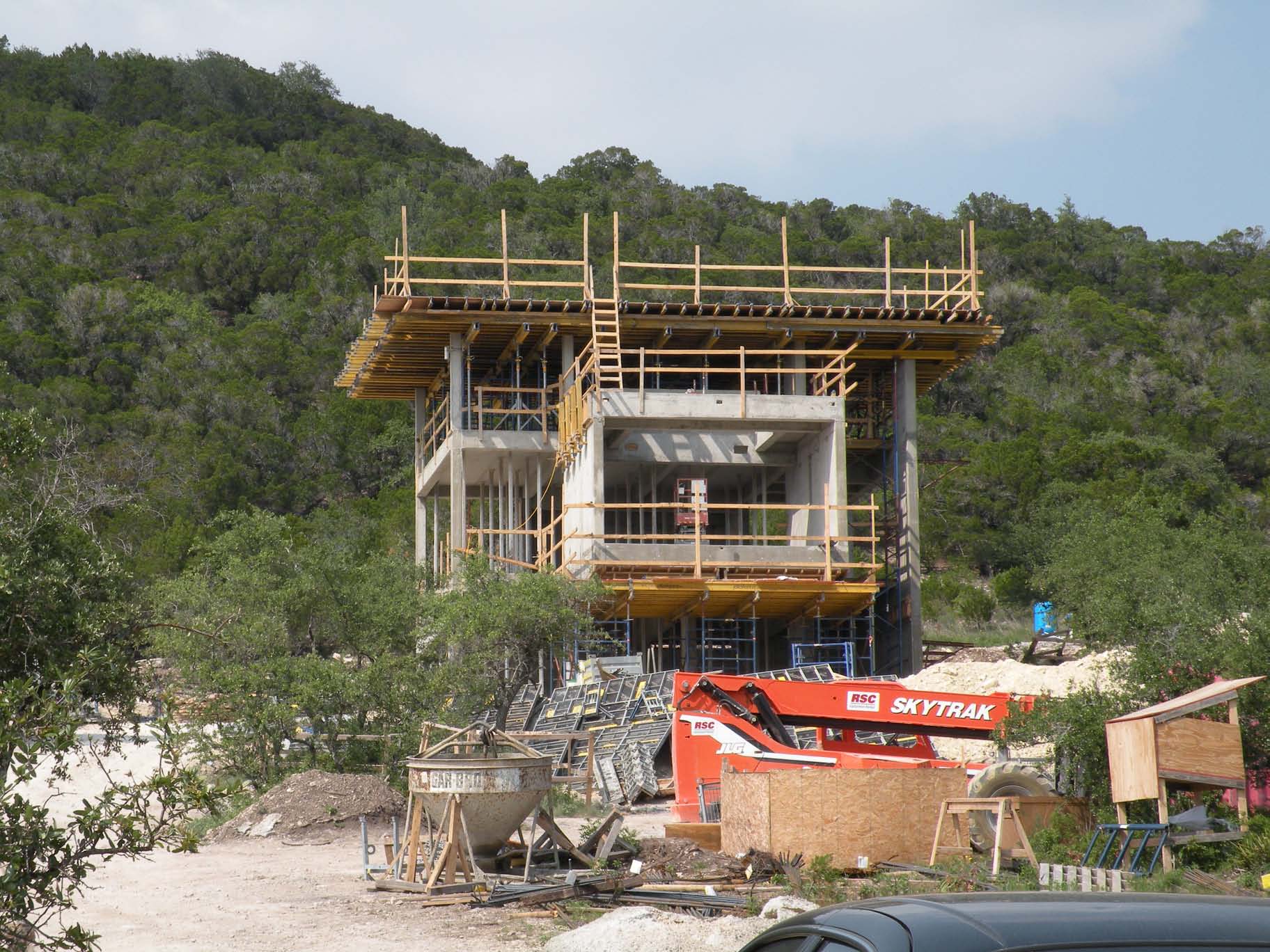 Roof formwork prepared for final concrete pour.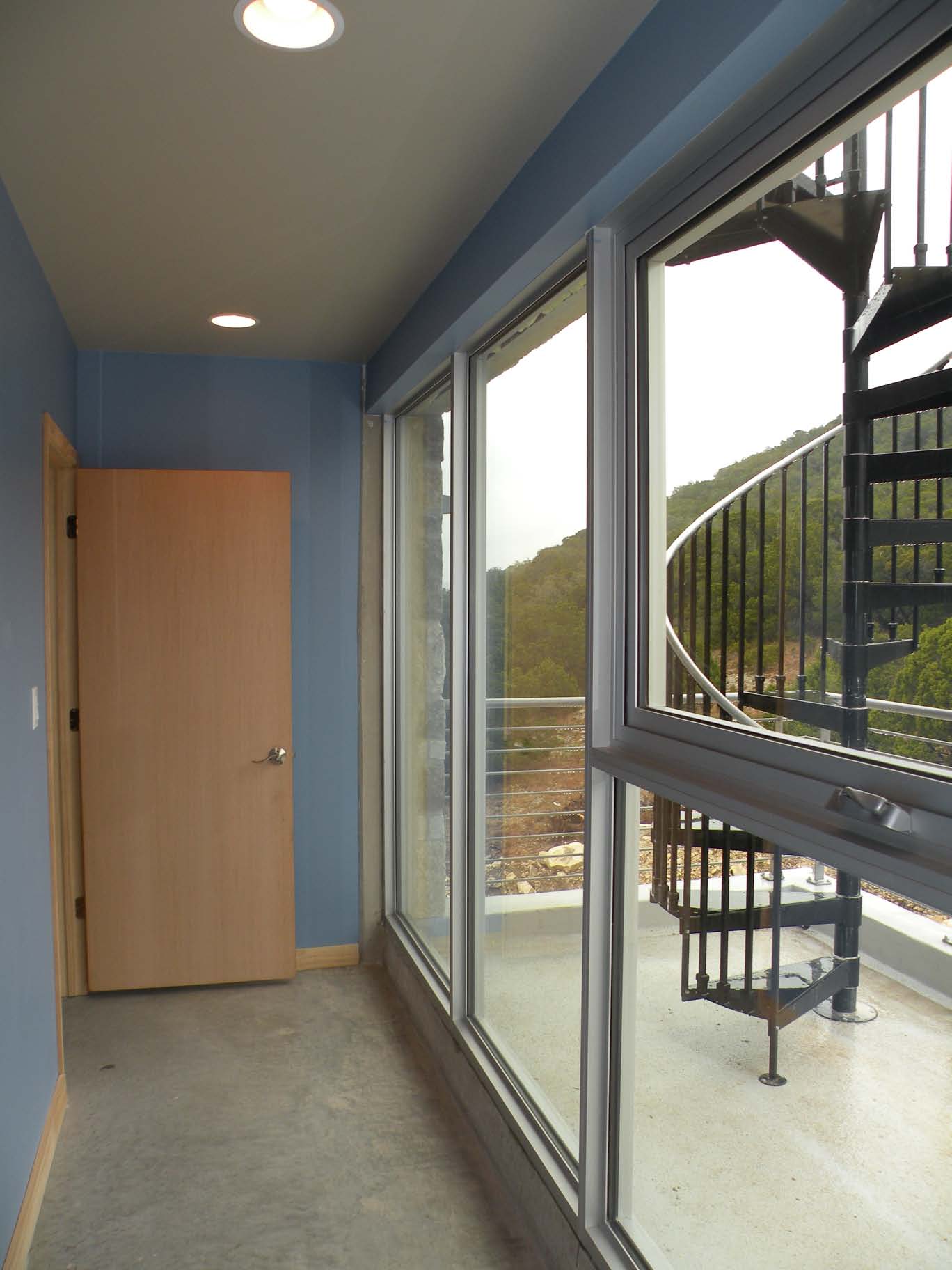 Third level hallway/ gallery, with view to spiral stair leading to roof deck.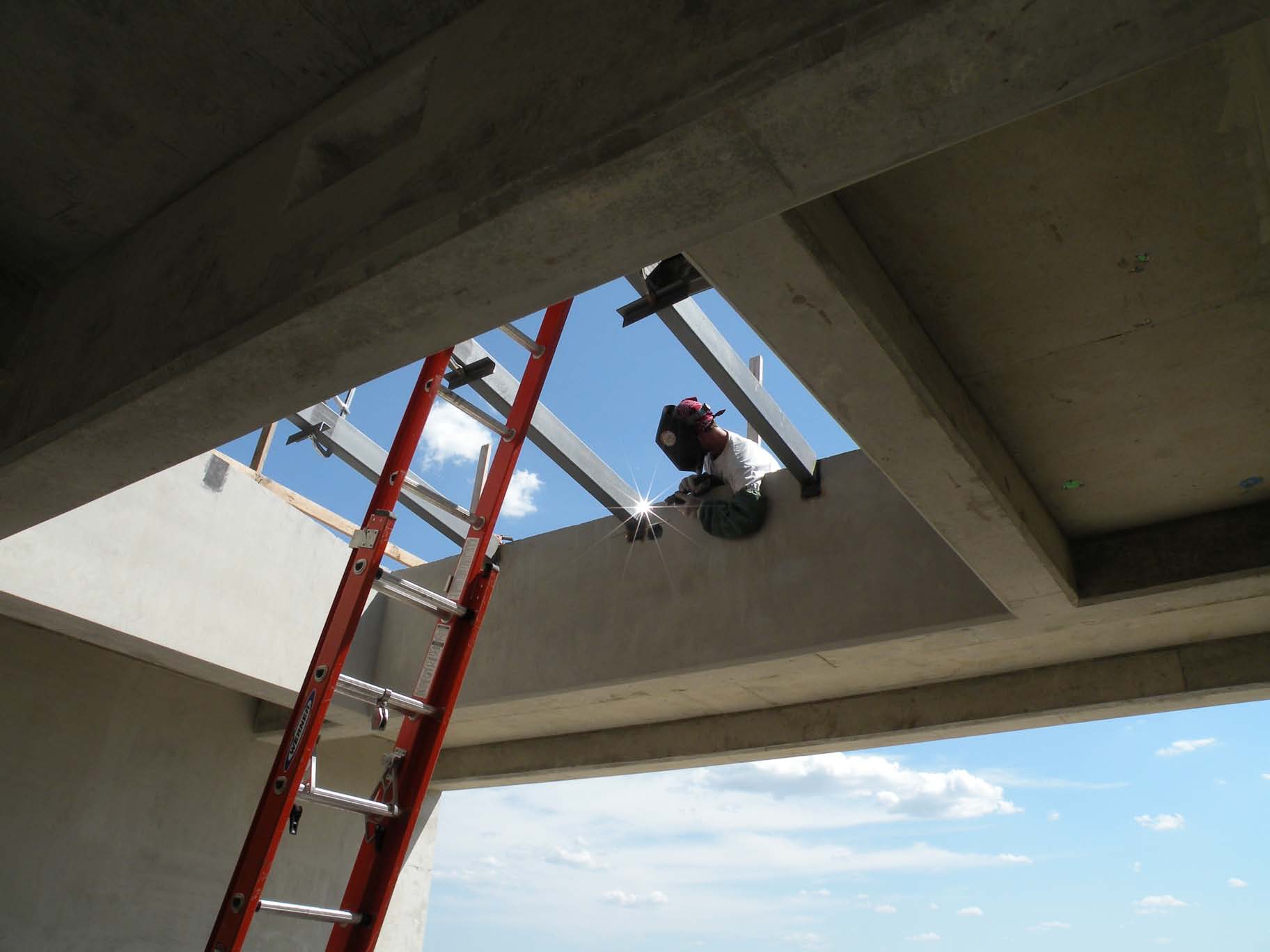 Skylight steel being welded in place.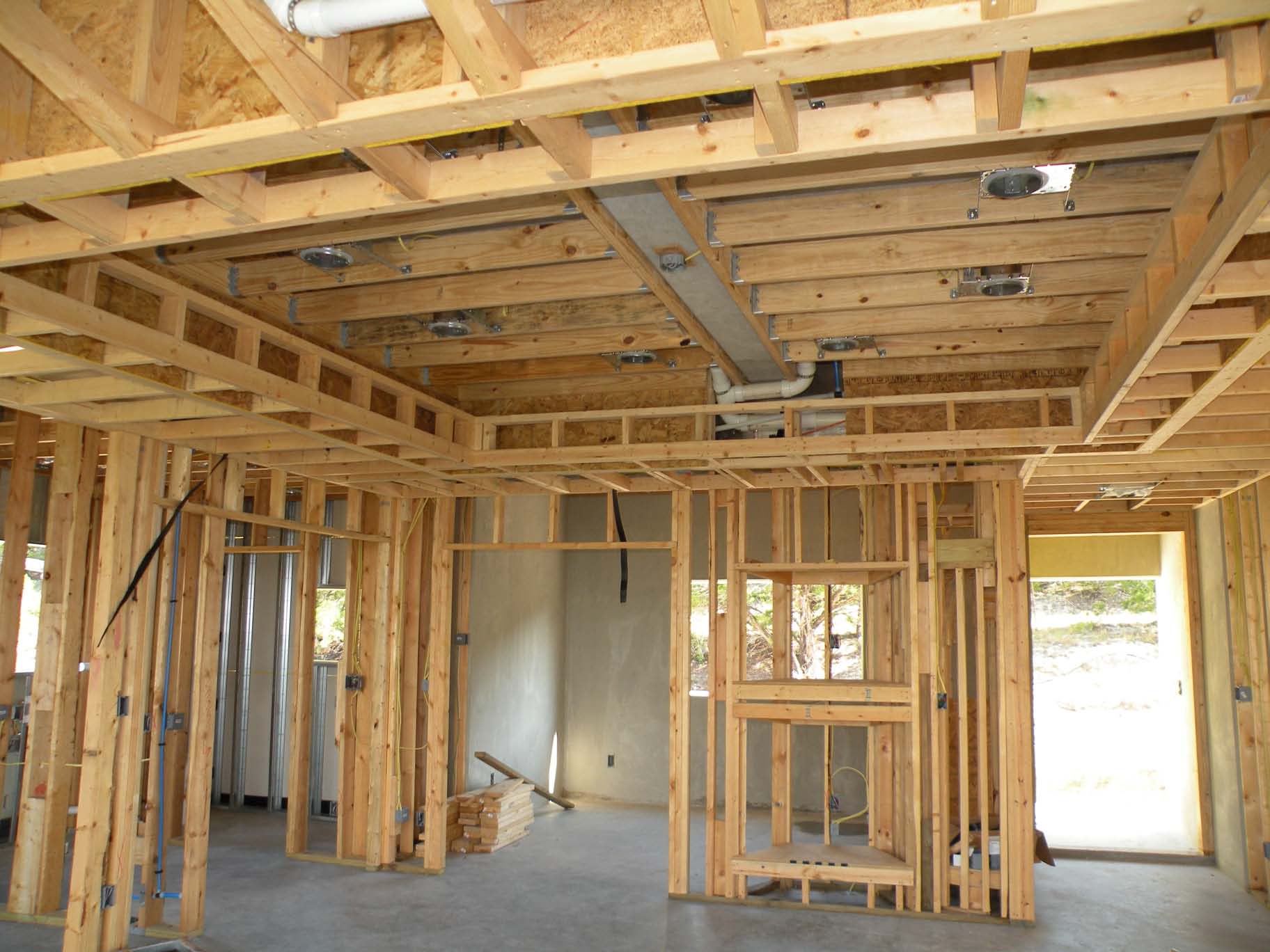 Native Texas limestone cladding going on.
Concrete superstructure
Poured-in-place, commercial grade concrete structural system offers strength, durability, fire-resistance, pest-resistance (termites), and potential for open, column-free spaces, and sculptural expression.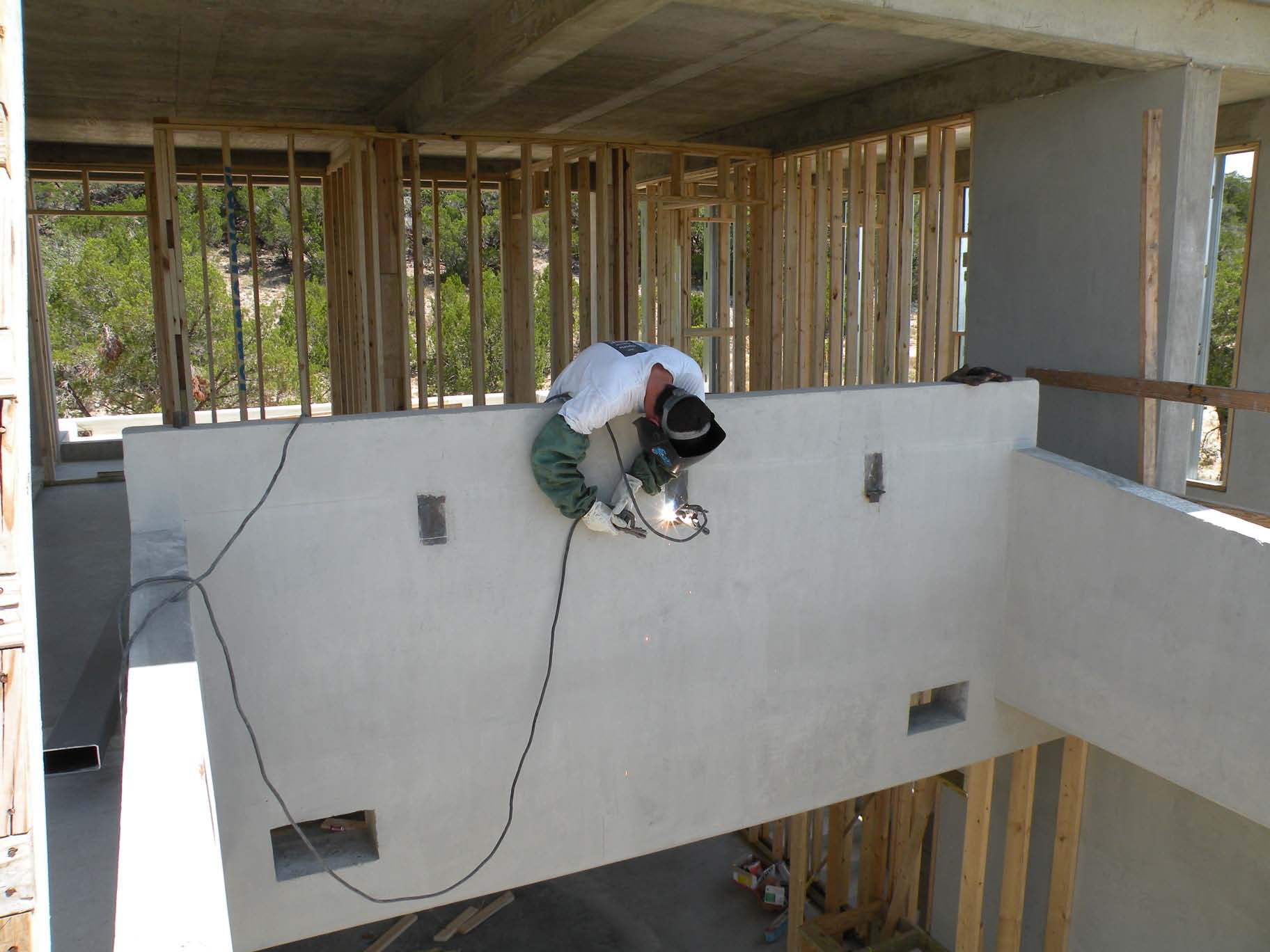 Steel embed plates being prepped for skylight steel tubing.
Exterior sheathing completed, with proud framing crew posing for a shot.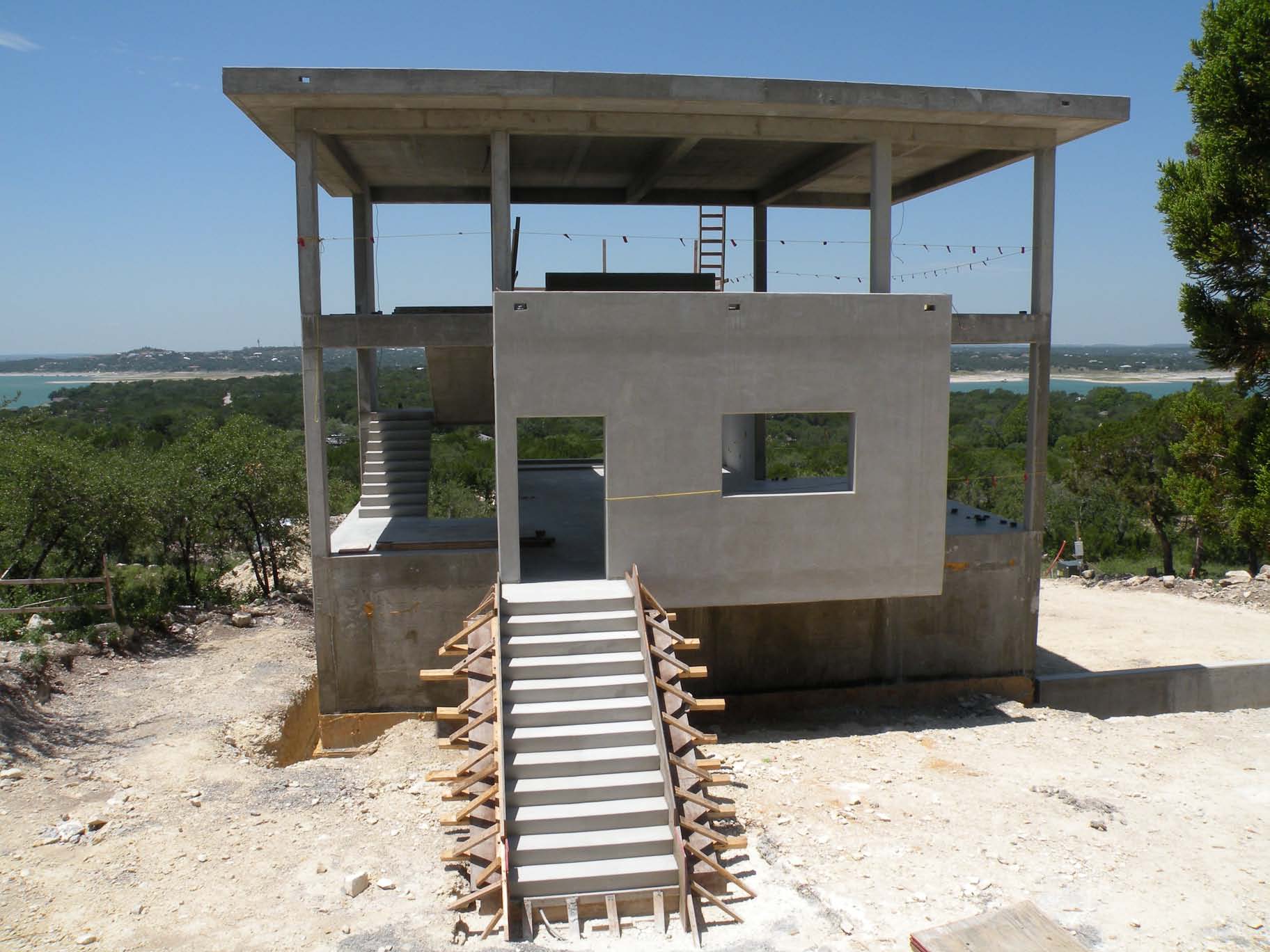 Concrete Structure at North Face
Formal entry with extended concrete stairway.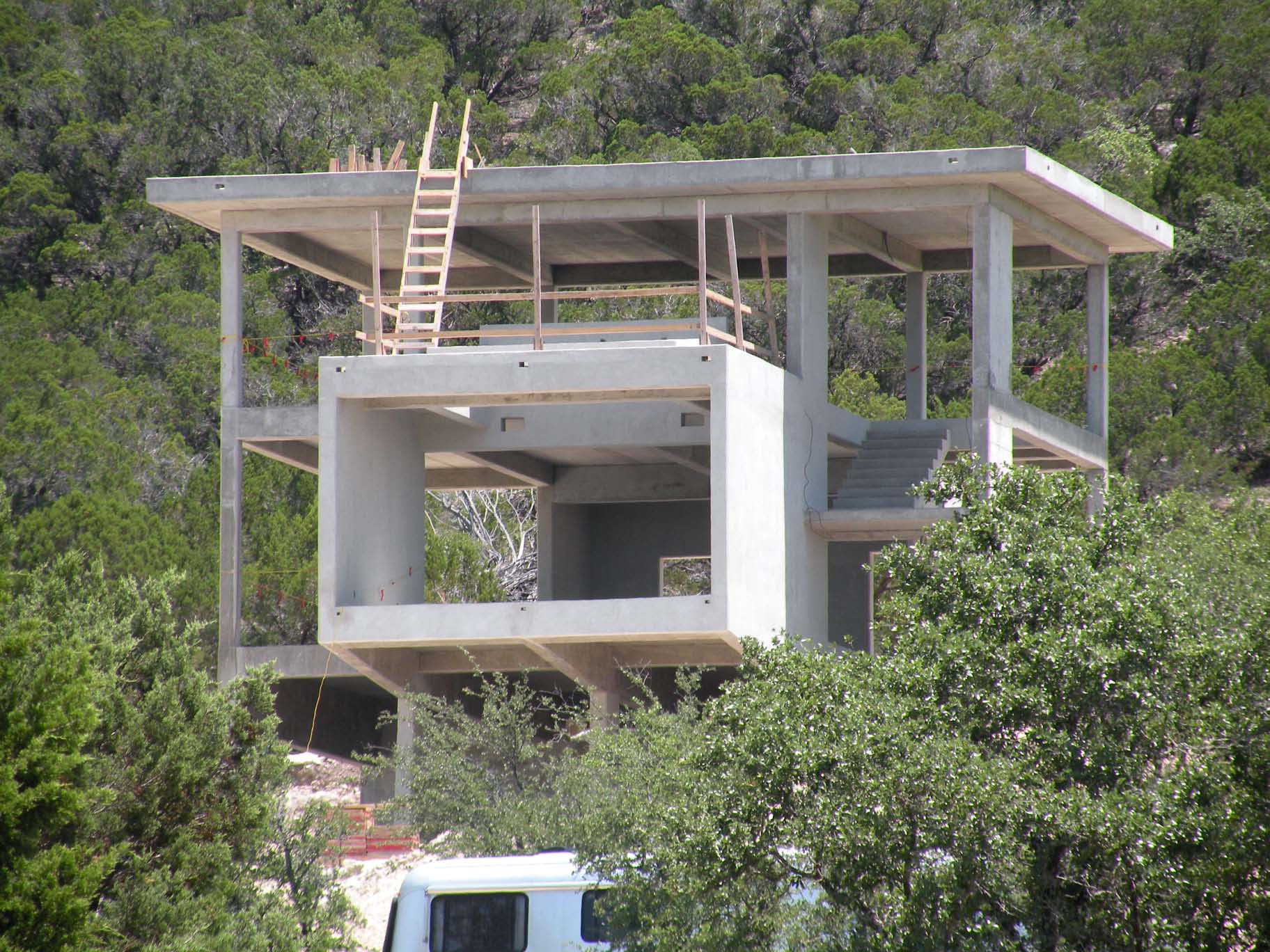 Completed concrete framework.
Main stairwell
Natural lighting in main stairwell.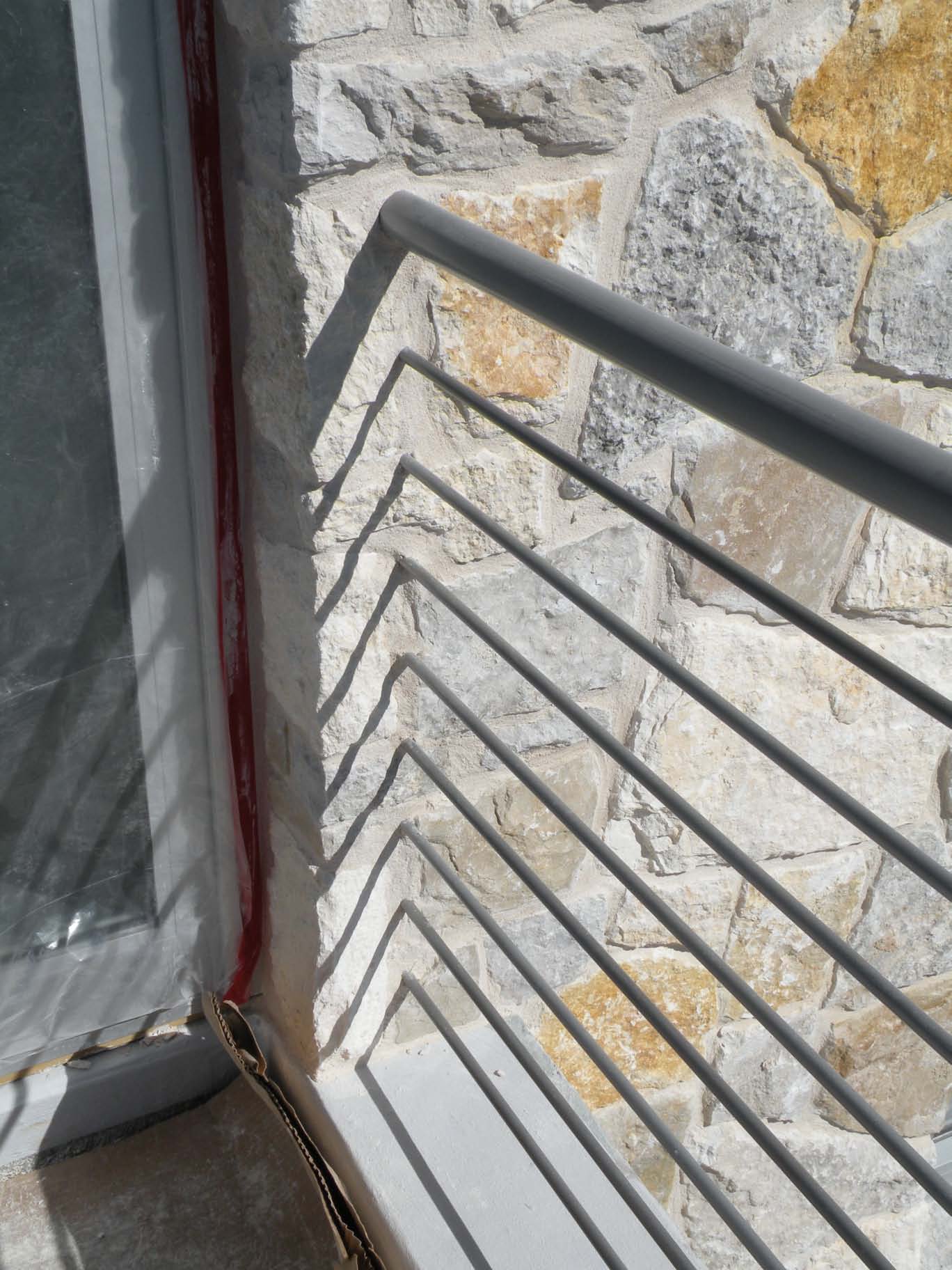 Light gauge steel studs for exterior walls.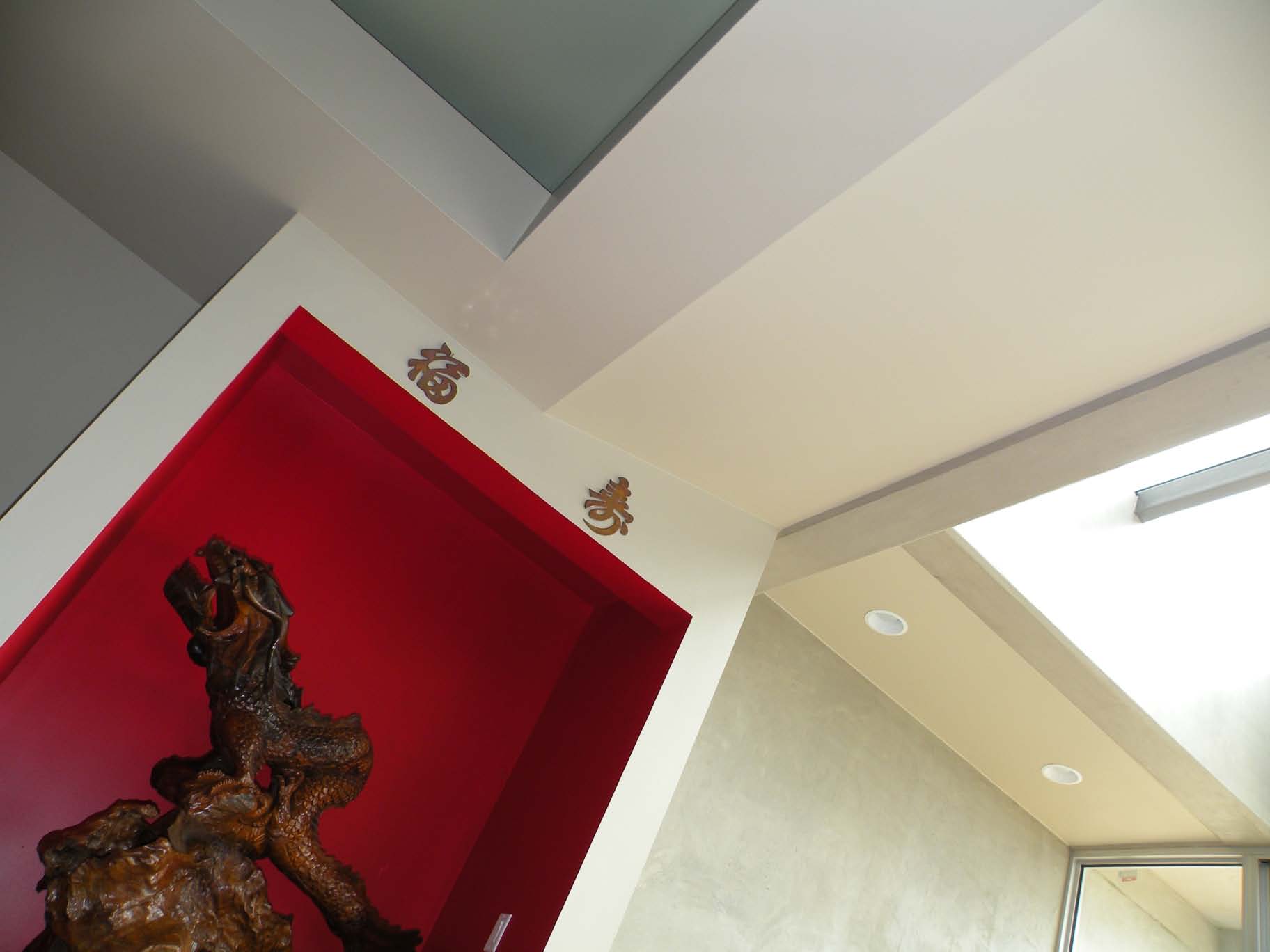 Living Room Ceiling and Niche
Living room with backlit cove ceiling, and one of many custom built-in sculpture niches throughout the house.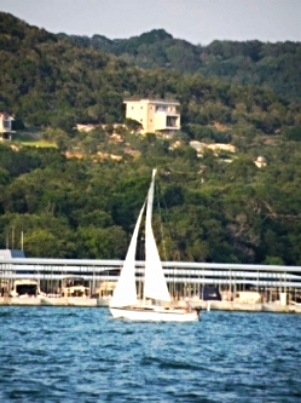 View from Lake Travis
Photo taken from Lake Travis, showing overall context of home situated in the site.